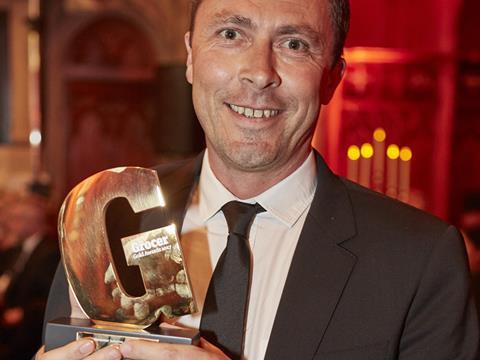 Britvic's Kevin McNair is to join KP Snacks as marketing director, the Hula Hoops maker has announced.
McNair will start his new job on Monday (29 October) having spent three-and-a-half years at Britvic in a variety of senior marketing roles. Under his current title of GB marketing director, he has led the development and growth of a wide portfolio of brands, turning around Robinsons and J2O and relaunching Purdey's and R Whites.
McNair began his career in food and drink in 1995 as an area sales manager for Whitbread Beer, where he spent a year before joining Unilever.
He spent almost 19 years at the Marmite owner, starting as a marketing trainee before holding such positions as category marketing manager for UK spreads & dressings, European marketing manager for cholesterol-lowering products, and global VP for family goodness brands.
His final role before joining Britvic in May 2015 was VP of marketing foods, North America.
At KP Snacks, McNair will replace Jeff Swan, who was promoted by owner Intersnack Group in May to the position of managing director of Largo Foods.
KP had "a great portfolio of brands" said McNair, praising the Butterkist owner's "fantastic culture" and its "desire to drive its growth agenda even more".