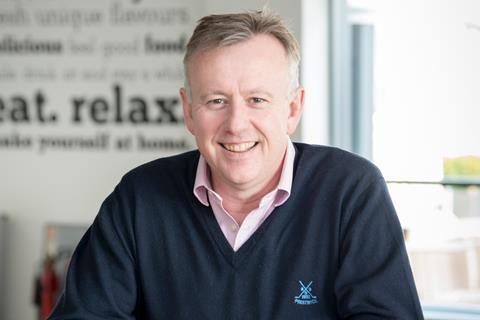 KFC Western Europe MD Martin Shuker is retiring from the industry after working for the fast food chain for almost 25 years.
Shuker took on his current role in March 2017, having previously held the position of general manager for KFC UK & Ireland for 13 years.
During that time, the number of KFC restaurants in the UK rose from about 600 to more than 900.
KFC was also listed as Britain's Top Employer three years in a row from 2011 under Shuker's leadership.
The business said Shuker was also integral in strengthening closer relationships with franchisees.
"Demonstrating the legacy of the Colonel for the world's best-known chicken restaurant over the past 24 years has been a huge privilege," Shuker said.
"Seeing the business grow and prosper is testament to the talent and amazing people at KFC, and I'm excited to watch the next chapter in the history of a truly iconic brand."
KFC global CEO Tony Lowings added: "Martin leaves an impressive legacy as a passionate and loyal KFC leader. He oversaw a brand transformation during his time leading our KFC UK&I and Western Europe businesses, as well as extensive sales growth.
"Martin will be dearly missed, and I congratulate Martin on his well-earned, upcoming retirement."
Oleg Pisklov, the current MD for Russia, will take over as Western Europe MD when Shuker steps down in mid-February. KFC said Pisklov had overseen extensive growth in the central and eastern European markets over recent years.