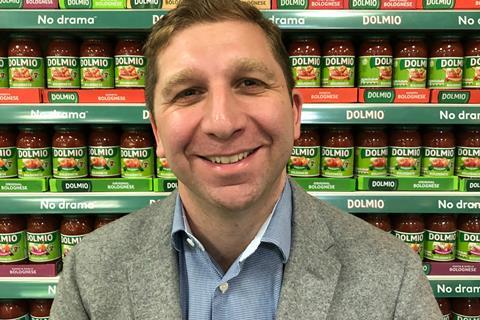 Mars Food has appointed Armen Topalian as its new sales director.
Previously grocery director for Mars Petcare, Topalian has taken on responsibility for driving sales and category growth for brands including Uncle Ben's, Dolmio and Seeds of Change.
He joined Mars in April 2016 from Birds Eye owner Nomad Foods, where he spent nine years, rising to the position of grocery trading director.
Before Nomad, he had a four-year stint at Unilever, becoming a lead business development manager for the Marmite maker.
He has taken the sales director job at Mars after his predecessor, Denis Murphy, left the US supplier to launch a tech startup.
Topalian was "highly respected in the industry, which is a key reason for his success" said Mars Food general manager Craig Sargeant. "He has a fantastic reputation for acting with integrity and ambition. I'm sure that Armen will continue to demonstrate these qualities in his new leadership role, and I look forward to working with him over the years to come."
Mars would grow its dinnertime brands by "focusing on our core portfolio as well as introducing and establishing some exciting innovation that we have in the pipeline" Toplian said. "I look forward to working with the wider team here to bring to life our purpose of 'Better Food Today. A Better World Tomorrow'."