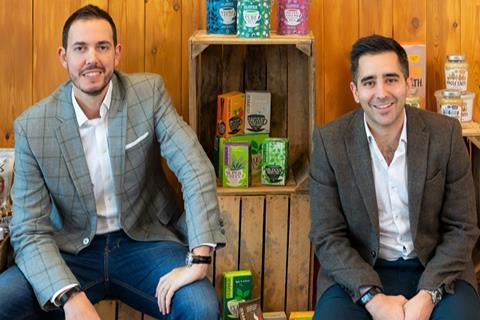 Wessanen has appointed Matin MacDonald and Bryan Martins to its senior management team in the UK.
Macdonald has taken up the role of sales director, joining the Clipper Teas owner from RB, where he spent four years and reached the position of national account director for pharmacy. Previously, he was at Unilever for six years, working across categories and managing accounts of leading supermarkets.
At Wessanen, he succeeds commercial director Alan Bird – who had "moved on to pursue another opportunity" according to the company.
Martins joins the Whole Earth maker as marketing & category director, replacing marketing director Gill Green, who left the business to pursue a freelance career.
He brings almost 15 years' experience in the food and drink sector – most of it with Danone, where he oversaw marketing for the company's dairy department and also worked across its waters portfolio spanning Evian and Volvic. He also spent time as a senior client manager for AC Nielsen.
Macdonald and Martins' joint priority at Wessanen is to build awareness of the Dutch supplier's sustainability goals – particularly among retailers.
"Wessanen's clear mission places nature as the driving force behind all that we do as a business," said Macdonald. "This means that we can have a very different conversation with our retail partners – one that not only directly supports category growth via our popular and innovative brands, but that also directly supports sustainability strategies from waste reduction to supply chain management."
Martins added that Wessanen had "the opportunity to unlock the huge growth potential that lies behind our UK brands, all of which already have established loyal followings and clear market positions".
All the brands had "their own unique heritage story, and are well positioned to satisfy consumer trends and meet demand for food that's better for people and for the planet".