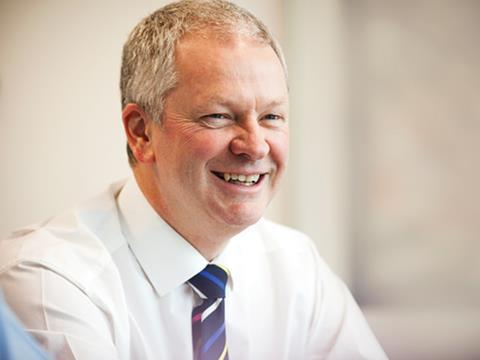 Medina Dairy MD Mike Sheldon will step down from his role at the end of 2017, the supplier has confirmed, one year after taking on the post.

The dairy industry veteran, who spent almost 23 years with Dairy Crest in a variety of roles before leaving in 2015, planned to resume his consultancy activity, Medina said.

The supplier's CEO Sheazad Hussain thanked Sheldon, who took on a role at Medina previously inhabited by current First Milk CEO Shelagh Hancock, for "the valuable contribution" he had made to the business during the past year.

"Medina is continuing to make good progress in delivering on our strategic development objectives, particularly in relation to the supply of fresh milk to the major multiples," Hussain added. "We will now take some time to assess how best to structure our management team, and in the meantime, I and senior colleagues will take up Mike's managing director responsibilities."

Sheldon's role as MD of Medina coincided with the start of a new contract to become Iceland's primary own label milk supplier in April, replacing Arla. The Iceland deal marked the latest effort by Medina to establish itself among the big supermarkets after it secured a toll-processing deal with Müller in October 2015.

It also sealed a deal to supply milk to some Sainsbury's stores in May 2016, and returned to profitability during the same year, with group revenue climbing by £4.1m to £160.9m.

Medina also announced plans to pump £3.5m into its Watson's Dairy in Hampshire in March as part of a major upgrade in the site's capabilities, which safeguarded 95 existing jobs and 25 new roles.