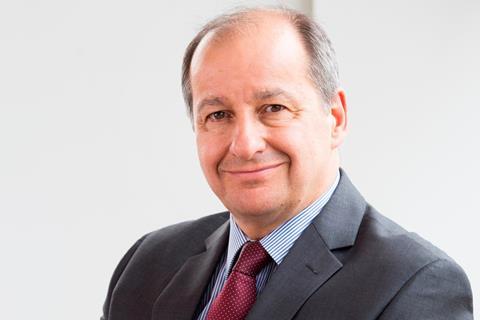 Musgrave CEO Chris Martin has joined the board of Wilko as a non-executive director.

Martin will take up the role with the variety discounter in January and will chair the audit and risk committee.

Wilko said it looked to Martin due to his experience in leading a family-owned business.

"We're proud we're a family-owned group and the refreshingly different way this enables us to do business," explained family director Lisa Wilkinson.

"Chris's significant commercial expertise and first-hand experience at the helm of a highly successful sixth-generation family business will help us stay true to our roots while we continue our transformational journey to become a product-led business."

Martin, who joined the main Musgrave board in 2003, said: "Wilko is a much-loved brand with strong family values and I'm looking forward to working with Lisa and the team to help ensure the business is well positioned to accomplish its mission to free up hard-working families to be the best they can be."

He becomes Wilko's second high-profile retail non-exec after former Morrisons CEO Dalton Philips joined the business in 2016.

Martin's appointment comes among a raft of changes of role and responsibilities in its leadership team. Chief commercial officer Andrew Moore, who joined from Asda a year ago, becomes executive managing director of Wilko Retail, as well as director and chairman of Wilko Worldwide.

Lisa Wilkinson has been named chair of Wilko Brands, replacing John Jackson who stepped down earlier this year. She has also taken on the vacant chair of Wilko Digital.

Group transformation director and MD Wilko.com Jerome Saint-Marc has now taken on the same role for Wilko Brands and Wilko Digital.