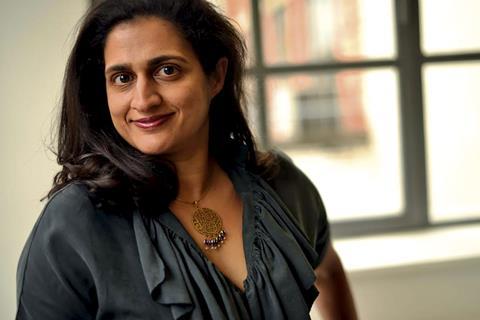 John Lewis Partnership has appointed former British Gas executive Nina Bhatia to its new board as strategy director.
Bhatia will join the group as executive director, strategy & commercial development, on 17 February, reporting to chairman Sharon White, who officially took charge of JLP on Monday (3 February) when Sir Charlie Mayfield retired.
It leaves two positions still to be filled on the new JLP executive board responsible for running John Lewis and Waitrose under the Future Partnership plan.
JLP has yet to appoint a trading director and brand director to the seven-person board.
Bhatia most recently served as MD of Hive, which is part of Centrica. Prior to this, she led one of British Gas' home services businesses, delivering electrical and plumbing/drainage repairs to millions of homes.
Bhatia was a partner at consultancy firm McKinsey & Co for more than 10 years, working with clients in the consumer, energy, healthcare and public sectors.
"I am delighted to be joining the partnership," she said. "The business's purpose and its two incredibly strong brands resonate strongly with me. Working with partners across the business, I look forward to developing a strategy for the partnership that is relevant to our customers, is built on trust and delivers commercial value."
White added: "Nina brings tremendous commercial and strategic experience and will play a crucial role as part of the newly formed Future Partnership executive team."
The radical Future Partnership shake-up, masterminded by Mayfield, has seen Waitrose MD Rob Collins and John Lewis boss Paula Nickolds depart the group as the two brands are integrated under one management structure. A total of 75 senior management head office roles – from 225 – will disappear in the new structure, saving the company an estimated £100m.