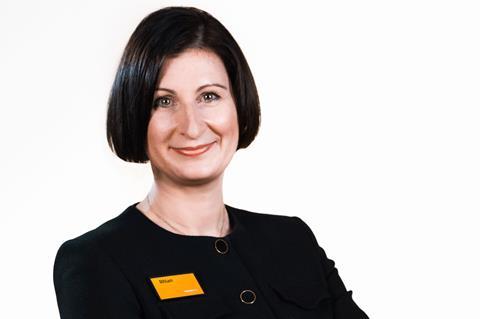 Sainsbury's commercial director Paul Mills-Hicks is moving on in a shakeup of the Holborn-based retailer's commercial team.
Mills-Hicks will step down from his current role in January after 17 years with the retailer, though he will support Roberts in an advisory capacity until next June.
The change is part of a restructure of the commercial team under new CEO Simon Roberts set to be announced at tomorrow's half-year results.
Director of fresh food Rhian Bartlett will be promoted to the new position of food commercial director; while director of business development Mike Luck becomes general merchandise and clothing commercial director, also a new position. Both positions are effective from tomorrow.
Bartlett returned to Sainsbury's as director of fresh food last December, having held a number of positions at the retailer between 2008 and 2015, including business unit director (grocery non-food), head of online merchandising, and in various category manager roles. She had quit to join Ebay, before moving to Screwfix, where she worked for two years as customer and digital director and commercial director prior to that.
Luck has spent around 18 years working for Sainsbury's, starting as a graduate trainee and moving into roles including convenience trading manager – fresh and frozen in 2009 and head of produce in 2014.
The restructure will also see Judith Batchelar, the current director of Sainsbury's brand, move into a new role to focus on corporate responsibility and sustainability, including Sainsbury's Net Zero commitments and public affairs agenda. Kate Stein will become director of technical and Claire Hughes will be director of product and innovation, both reporting into Rhian Bartlett. Also reporting into Bartlett will be Graham Biggart, who has become director of fresh food, which will include value-added food.
In a briefing sent to Sainsbury's staff this afternoon Roberts said: "Rhian came back to Sainsbury's last November as director of fresh food and has already made a huge difference to the business in that time. I am also delighted that Mike Luck will become general merchandise and clothing commercial director. He has most recently been growing our wholesale business and running our fuel, kiosk, Future Brands and international sourcing teams. He significantly improved the profitability of pharmacy before its sale and grew our produce business while delivering significant cost savings."
He added: "On behalf of everyone at Sainsbury's, I would like to say a huge heartfelt thank you to Paul. Paul joined Sainsbury's in 2003 and over 17 years of service has made an extraordinary contribution to Sainsbury's success. He has been involved in many of Sainsbury's 'firsts' including the launch of Tu, our rapid growth in convenience, the acquisition and integration of Nectar and most recently leading our drive for Net Zero carbon emissions by 2040.
"Under Paul's leadership, Sainsbury's was also the first retailer to offer customers more transparent pricing and promotions while removing multi-buys to reduce food waste. Paul leaves the business in good shape; our volume growth has outperformed the market and most of our major competitors over the last six months."
The team changes come ahead of an update to investors tomorrow on Sainsbury's first-half financial performance. Roberts, in his first public outing, is expected to outline a new strategy to "put food first," delivering "improved and consistent" value, more product innovation and great service for customers. With rumours swirling that Sainsbury's will dispose of its bank in a restructure, Roberts added that all other brands (Argos, Habitat, Tu and Sainsbury's Bank), must also "deliver for our customers and contribute positively in their own right and actively support our ambition in food."
The restructure follows the appointment last month of Kate Faulkner to the new role of head of Brexit response, after spending just over a year as its principal product manager.