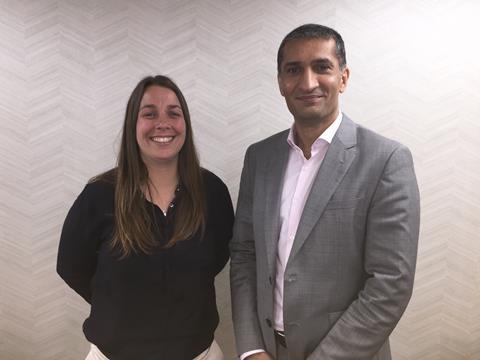 UK exporter Ramsden International has boosted its management team with two senior appointments.

Akhtar Zahid has taken up the newly created position of managing director. In the role he will oversee the day-to-day running of the wholesaler, while allowing CEO Sean Ramsden to focus more on key strategic and growth opportunities.

Zahid joins from Ornua, where he was head of global foodservice, having previously worked as head of strategy and business development for DAL Food in the Middle East and Africa.

"With Brexit approaching, it's an exciting time to join Ramsden International, a business that is truly fit to capitalise on the exciting opportunities Brexit brings to us as an exporter," he said. "We see Brexit as a huge growth opportunity."

Ramsden International currently exports to 130 countries and has plans to double the size of its business.

It has also created the new role of commercial and supply chain director, which has been filled by Kirsty Cooper.

Cooper previously held a variety of senior sales and marketing positions at Capri-Sun, Coca-Cola and Britvic.

She will take responsibility for the end-to-end delivery of products across the business leading the buying, category, marketing and supply chain functions.

"Joining Ramsden International is an opportunity for myself and Akhtar to utilise our wealth of diverse experience to steer change," said Cooper.