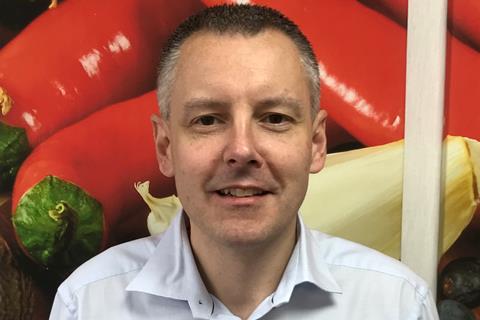 Fine food distributor RH Amar has appointed Justin Burbage as sales director.

Burbage joins from Bayer Consumer Healthcare, where he spent almost five years as the company's UK & Ireland sales director.

Prior to that, he had several commercial roles during a seven-year spell at Birds Eye, rising to grocery trading director. He started his 24-year fmcg career at PepsiCo, where he spent a decade in sales roles, before moving to Kettle Foods as head of impulse.

His role at RH Amar will include developing new sales opportunities for its company-owned brands, including Mary Berry's Foods sauces and condiments range and the Cooks&Co foodservice and retail ingredients portfolio.

Managing director Rob Amar said that, as RH Amar headed toward its 75th anniversary next year, Burbage had joined the business at a time in which the distributor model was "more relevant than ever".

"From helping Italy's best-selling brand of tomatoes, Mutti, to carve out a name for itself in UK multiple grocery, to creating new opportunities in wholesale and convenience for established grocery brands like Ella's Kitchen and Kühne, we continue to play a key role in building new revenue streams for both brands and retailers.

"Add to that our expertise in helping our foodservice partners continue to grow in their established channels, and our role as an expert in the distribution of leading brands becomes even more compelling.

"Recruiting the industry's top talent is vital to the continued success of our business, so we are delighted to welcome someone with Justin's depth of experience to our senior team."

Burbage added: "RH Amar has a fantastic portfolio of brands, a strong and diverse customer base, and a reputation for offering best-in-class customer service and supply, so I am delighted to be joining Rob and the team at this exciting time in the company's history."

RH Amar supplies the major grocery retailers, as well as regional multiples, co-ops, discounters, cash and carries and wholesale groups, as well as independent retailers, delicatessens, food halls and farm shops.