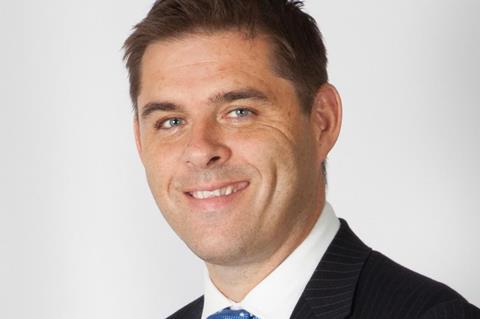 Darren Sinclair has been promoted to the newly created role of Sainsbury's director of stores.
Sinclair, who has worked at the retailer for almost 20 years, is currently a zone managing director looking after the central zone. He has held the role since 2012 and is responsible for around 650 supermarkets, convenience stores and Argos branches. In total these stores employ around 55,000 staff.
Sainsbury's said it created the role to help ensure consistent store service across all Sainsbury's brands.
He will report directly to Sainsbury's retail and digital director Clodagh Moriarty, while the zone MDs will now all report into Sinclair.
Before joining the supermarket giant, Sinclair worked as a regional director at NatWest Bank and as a regional manager at Iceland Foods.
"I'm thrilled Darren will be taking on the new role of director of stores at Sainsbury's," Clodagh Moriarty, retail and digital director at Sainsbury's, told The Grocer.
"Darren has over 30 years of retail experience and has been with Sainsbury's for more than 20 of them. His passion for delivering the best possible service for our customers will help ensure we deliver consistent service across our stores, while also embracing the differences across the country so we show up for our customers in the ways they want."