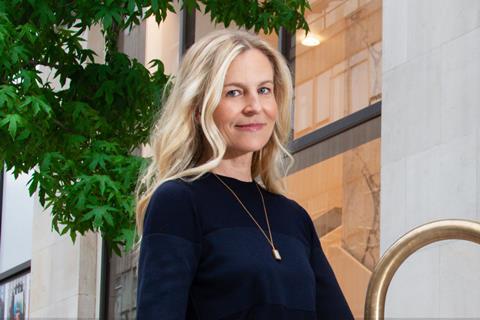 Selfridges has promoted its deputy chair to chair with immediate effect.

Alannah Weston took over the role on 1 May from her father, W Galen Weston, who will remain on the Selfridges Group board as chair emeritus.

She will oversee investment across Selfridges' businesses, lead its sustainability efforts and work with the leadership team on the luxury department store's next phase of growth.

Its sustainability efforts have already seen it launch the world's first edible drink packaging in March last year, stop selling single-use plastic bottles of carbonated drinks at its London, Birmingham and Manchester locations in April 2018, and install a public water fountain at its London branch in June 2018.

The business has been privately owned by the Weston family since 2003.
Alannah Weston's appointment follows several senior management changes in the business last year, including Anne Pitcher succeeding Paul Kelly as MD of Selfridges Group and Simon Forster's promotion to MD of Selfridges & Co.
"I am delighted to welcome Alannah into this new role," said W Galen Weston. "I have had the pleasure of working alongside her over many years, and have seen up close her continued commitment to driving our performance, leadership and innovation."

Alannah Weston said: "I welcome the opportunity to work with our great people to create the best destination department stores, providing extraordinary experiences for our customers both in store and online. I am also determined to continue building a truly sustainable, successful business."