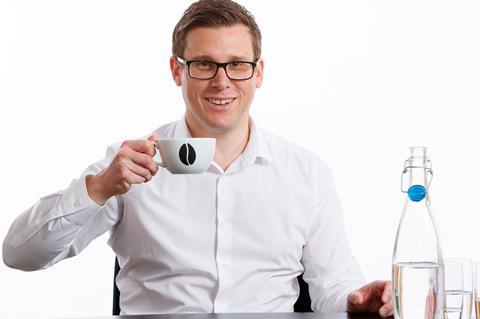 Own-label coffee supplier Lincoln & York has named Simon Webster as its first finance director as it aims to near-double sales within the next three years.
Webster has held numerous executive positions across fmcg, and has more than 10 years' experience at board level.
His previous roles include finance director for Nisa Retail, where he spent five years; finance manager for Seachill; and group financial controller at Icelandic, Seachill's one-time owner.
He has also been managing director of JZ Flowers International and head of finance at Primetals Technologies, a joint venture between Siemens, Mitsubishi Heavy Industries and partners.
His arrival at Lincoln & York came "at a time of profound change" for the Northamptonshire private-label coffee sourcing, roasting and packing specialist, it said. The business achieved revenues of £34.6m in 2018, and was on course to reach £60m by 2023 as it continued "to capitalise on the world's obsession with coffee".
Webster's appointment to the new role of finance director would further "booming" international sales that would account for 50% of growth in "the coming years", Lincoln & York added.
The 25-year-old company was entering "a very exciting stage in our journey", said MD James Sweeting, and Webster would be "a vital asset".
Webster said he was "excited to join a business that has shaped the coffee industry in such a big way and yet has heritage embedded at its core.
"My main goal is to support James and the wider team in achieving our next phase of growth through cementing our roots in the UK and expanding into further markets internationally."