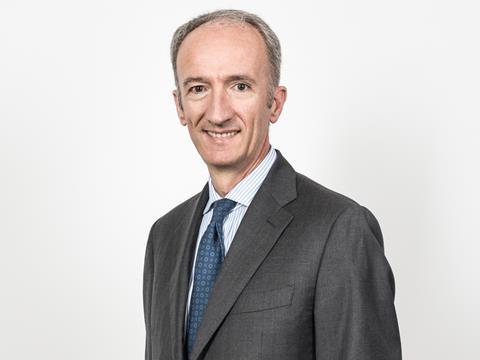 Nestlé veteran Dame Fiona Kendrick is to step down from her role as CEO of Nestlé UK & Ireland this summer but will continue in her role as chairman.
She is set to step down as CEO on 1 July and will be succeeded by Stefano Agostini, currently president and CEO of Nestlé Waters Italy.
Kendrick became CEO and chairman of Nestlé UK & Ireland in October 2012, having previously served as head of its global beverages unit for five years. Prior to that, she held various sales and marketing roles with Nestlé UK.
She joined the company back in 1980, working for Findus in the frozen food division. She became general manager of the division in 1991 before moving into the out-of-home coffee business, overseeing the introduction of Nescafé into Burger King. From 2001, she was head of the food and beverage business (excluding confectionery and cereals) at Nestlé UK for six years.
In January 2015, Kendrick became president of the Food and Drink Federation, a role she held until this January when she was succeeded by Premier Foods CEO Gavin Darby.
In 2015, Kendrick received a damehood in the New Year's Honours for services to the food and drink industry and skills development.
Agostini joined Nestlé in Italy in 1989 as Regional Sales Manager and became National Sales Director for Nestlé Waters Italy in 2001. In 2004 he transferred to the UK & Ireland market as Country Business Manager for Nestlé Waters UK before returning to Italy three years later as President & CEO of Nestlé Waters Italy.