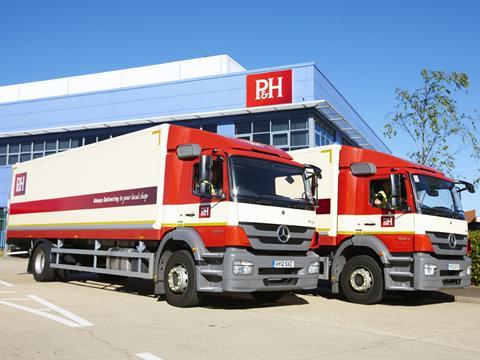 Two senior directors have left Palmer & Harvey as reports suggest investment firm Carlyle Group is closing in on a deal buy the troubled wholesaler.

This week it was confirmed that commercial director Darren Goldney had left to take up a new role as MD of Today's Group and The Grocer can reveal that commercial finance director Steven Watson has also departed. Watson was a member of the board at P&H and had been in his current role since joining the business from Whitbread in August 2007.

There now remain just five members of the board - CEO Tony Reed, MD Martyn Ward, group strategy and development director Paul Hagon, Noel Robinson, MD of direct van sales, and non-executive chairman Richard Grainger.
A spokesman for Palmer & Harvey confirmed Watson's departure but declined to provide any explanation or reveal if he had another job to go to. In relation to Goldney he said: "Palmer & Harvey can confirm that Darren Goldney has left the business to pursue another role. He leaves with the very best wishes of everyone at P&H."

This is the second wave of senior departures from P&H this year. In May, The Grocer revealed that executive deputy chairman Chris Etherington, group FD Jon Moxon and strategy director Jim Newsome had all left the wholesaler.

Earlier this week, Sky News reported that Carlyle was close to securing an exclusivity agreement in relation to acquiring P&H and that it had lined up McColl's co-founder James Lancaster to take over as non-executive chairman.

Lancaster set up the convenience chain in 1973 and remains on its board. His potential involvement is particularly interesting because in August it was revealed that two of his long-term lieutenants - Steve Wilkinson and Tony Start, who had been running P&H's store division Central Convenience, were leaving the business.

Sky reported that the Carlyle bid is not yet a done deal and it could hang on convincing Tesco to extend its existing three-year supply deal with P&H for a further two years