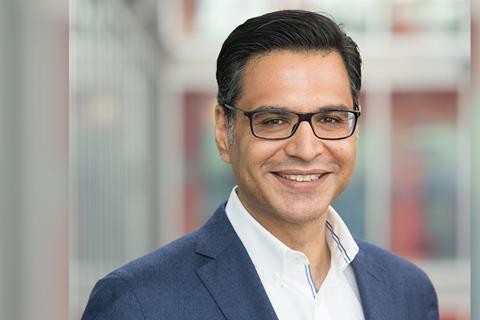 Tate & Lyle chief finance officer Imran Nawaz has become the first major appointment under new Tesco CEO Ken Murphy.
Nawaz will replace Alan Stewart, who is retiring in April next year, having joined Tesco along with former CEO Dave Lewis in 2014.
Stewart has been widely seen as a key figure in Tesco's financial turnround since the pair were parachuted in at the height of the scandal over its overstated accounts.
Murphy said there had been an "extensive search" to find the right successor.
Nawaz joined the ingredients giant in August 2018, having had a 16-year career at Mondelez and Kraft Foods.
"At the start of this search, we set out with the goal of finding a candidate with a blend of financial, strategic and leadership qualities, and with the right values to fit into the Tesco culture," said Murphy.
"In Imran, we have found all those attributes and I am looking forward to working alongside him."
Tesco chairman John Allan added: "After an extensive search and selection process, I am delighted to welcome Imran to our board as CFO. He brings a wealth of skills, experience and knowledge in the food sector and will be an incredibly valuable asset to Tesco."
Nawaz will remain with Tate & Lyle until April 2021 to close out the current financial year and support "an orderly" transition. The board at Tate & Lyle has started a process to appoint a successor.
Tate & Lyle CEO Nick Hampton said: "Imran has been an outstanding finance leader and has played an instrumental role in building the financial discipline to enable us to deliver on our strategy. I want to thank Imran for his personal support and dedication to the company over the last two years and wish him every success in the next stage of his career."