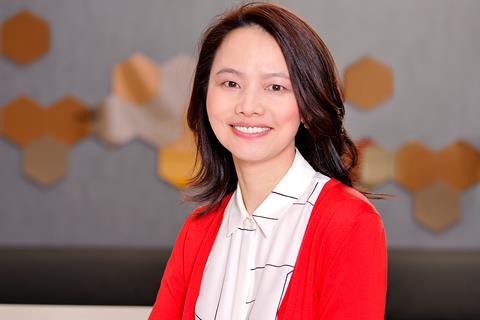 Quorn has hired Tongwen Zhao as director of people and planet.
Zhao is an fmcg veteran, having previously worked for The Dairy Farm Group in Hong Kong and, prior to that, for Unilever in Asia for 18 years, including as its VP for human resources in Thailand.
Her role at Quorn – a newly created position – was created "to accelerate [Quorn's] status as a business of the future with an environmental mission at its core", according to Quorn.
"The products we make at Quorn are all made with the clear purpose to provide healthy food for people and the planet, and our purpose must run through everything we do," said CEO Marco Bertacca.
"We have created this new role to build an integrated culture, across our global operations and within our people, that will drive progress towards Quorn's goals across the next decade and beyond."
Zhao called the appointment "an honour". "Living in Asia for much of my life, I have seen the damaging impact of the climate crisis first-hand and, by encouraging more people to eat sustainable protein, we can help improve people's lives."
To mark the appointment, Quorn has set a host of new sustainabity targets: to become a net positive company by 2030, to achieve net zero emissions within its own operations by 2030, to achieve net zero emissions across its whole supply chain by 2050, and to serve eight billion meals a year worldwide by 2030 – the equivalent of one for every person on the planet.