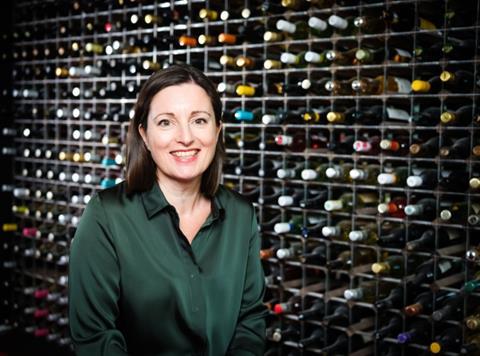 Treasury Wine Estates has promoted Michelle Brampton to the role of commercial director for the UK & Ireland.
Brampton, previously CFO for Europe & SEAMEA, will take charge of TWE's sales teams, reporting to MD Tom King.
Brampton joined the Blossom Hill and Wolf Blass owner in 2002. By 2012 she was head of strategy & business development, moving up to commercial finance director in 2013 and finance director EMEA in 2014, before being made CFO in 2017.
"It was clear to me that we needed a strong leader to give the necessary focus to the UK," said TWE MD for Europe Tom King. Brampton's promotion marked "the importance of the UK market to TWE, our ambition here and the changing nature of the trading landscape".
Brampton said her new role presented "an exciting opportunity", adding that "the changes across the UK trading environment in the last year have meant that we have had to respond quickly to the needs of our customers. I am confident we can continue to do this and work with them to grow our businesses and be the wine partner of choice in the category".
The news follows TWE's latest full-year results, which saw net profits for the Aus-tralian wine giant surge 34% to A$360.3m (£206.2m), with CEO Michael Clarke calling FY2018 "a foundation year" for the business.
In Europe, TWE posted 21% growth in earnings before interest and taxes to AS$49.5m (£28.3m), which was driven by "underlying premiumisation" and "continued focus on strategic customer partnerships, ongoing cost optimisation and favourable foreign currency movements", as well as "exiting lower margin Blossom Hill commercial volume".