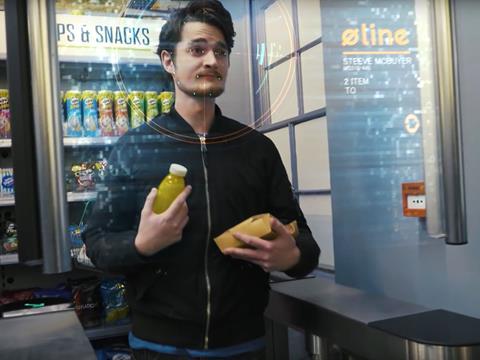 Irish retailer Musgrave could beat Amazon to the punch by opening a checkout-free store.

While the much-vaunted public opening of Amazon Go in Seattle has been delayed, Musgrave is planning to open a checkout-free store in Cork in the first quarter of 2018.

SuperValu and Centra MD Martin Kelleher told the IGD conference this week that the retailer was trialling the technology.

"You've all seen the Amazon Go type of solution," he said. "We've also decided to take advantage of that technology, and we're working with a local business called Øline in Ireland."

Øline is part of Cork-based technology company Everseen.

"It's still in beta testing and there still is a long way to go," said Kelleher.

Musgrave and Everseen have identified a convenience store in Cork's French Church Street for the project.

The technology registers what customers pick up and return to shelves through a mixture of AI, computer software, biometrics and smart devices. Shoppers register on the Øline app, and review and pay for their items before leaving the store.

This follows Musgrave MarketPlace's €5m investment in technology, the supply chain and marketing as it positioned itself as an Amazon-style provider for the Irish retail sector.

In September, its cash & carry MD Noel Keeley announced ambitions to allow its foodservice and retail customers to use Alexa-style voice ordering technology. This would work either by using Alexa or developing a similar technology.

Amazon Go's launch was postponed in March following technical issues, with no further update on possible launch dates.

Sainsbury's launched an Amazon Go-style app in September, which allows its customers to scan and pay for items without having to go through the checkout.