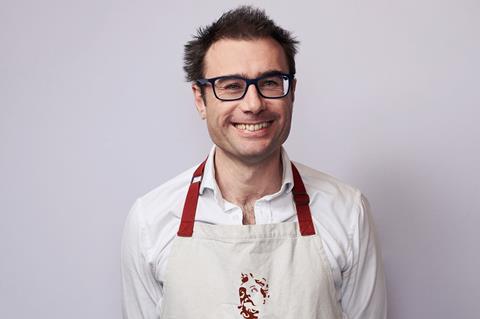 What was your first job? In a past life, I worked in investment banking. My first job was with the Dutch bank ABN AMRO.
What's been your worst job interview? I am frequently 'interviewed' by potential investors – one of which was broadcast on Dragon's Den. It was quite a grilling but I think ultimately we have proved their assessment of us ("pasta le disaster") wrong.
What was the first music single you bought? Innuendo by Queen when I was 11.
How do you describe your job to your mates? I would say I am in the business of evangelising the real Italian pasta, meaning pasta made fresh by hand with natural ingredients.
What is the most rewarding part of your job? Customers writing in to tell us our pasta delivery made a difficult day that little bit brighter. We have had a lot of these messages this year and they mean so much to us.
What is the least rewarding part? Having to spend a lot of time working from home in the current climate.
What is your motto in life? I will give you a new motto, which I learned from my good friend Clare from Sacla Pesto: "Never waste a crisis".
If you were allowed one dream perk, what would it be? To take the team and spend our summers working in Italy.
Do you have any phobias? I really hate eggs, which means I sadly can't partake in our team carbonara tastings…
If you could change one thing in grocery, what would it be? How much packaging is used.
What luxury would you have on a desert island? My football boots. And espresso. Can I have two?
What animal reflects your personality? I would say I am a bit like a dolphin… I think curiosity and enthusiasm can take you a long way.
What's your favourite film and why? I love old school Italian cinema, things like Ladri di biciclette (The Bicycle Thief) and Pranzo di Ferragosto (Mid-August Lunch), because I love the snapshot into the traditional Italy of my grandparents' generation.
Which celebrity would you most like to work with and why? I'm very intrigued by the idea of working with the great Gordon Ramsay.
What would your death row meal be? Gnocchi with basil pesto.