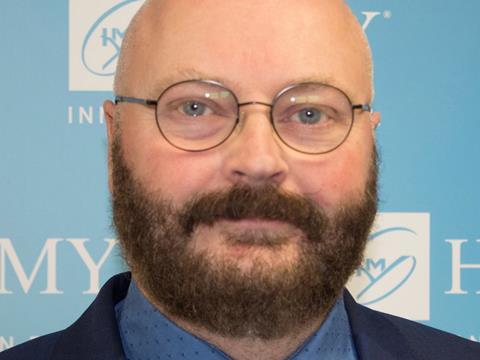 Brian Woodward, Director of logistics, HMY Group, on bogofs, Chicken Run and Karren Brady
What was your first job? I was a sales assistant at FADS homecare centre in Coventry.

What's been your worst job interview? A very awkward telephone interview for a position in the leisure industry - it was very impersonal and left a bad taste in my mouth about that particular company.

What was the first music single you bought? Baggy Trousers by Madness. It takes me back to my school days.

How do you describe your job to your mates? The best job in the world! No two days are the same. One could involve a global logistics project, whereas the next I'll be chairing our college-positive action group.

What is the most rewarding part of your job? I enjoy showcasing the business to existing and potential clients. It's great to present our capabilities to stakeholders in the industry.

What is the least rewarding part? Nothing sticks out, so maybe just negative behaviour in general - though this can rear its head at any time.

What is your motto? Make every opportunity a learning opportunity. Every day you will come across something new or meet someone you've never met before, so take everything you can from that experience.

If you were allowed one dream perk, what would it be? A private jet to travel to meetings. However, I'm not sure how popular that request would be!

If you could change one thing in grocery, what would it be? The abundance of 'buy one get one free' offers - I fall for it every time.

What luxury would you have on a desert island? A fully stocked bar - what else?

What animal most reflects your personality? It'd have to be a dog - perhaps a Dalmatian. They're switched-on and witty but like to have a lot of fun, too.

What's your favourite film and why? Chicken Run. The mass panic as Mr Tweedy approaches with the axe and Ginger says to the girls "don't lose your heads" is a scene I'll never forget.

Which celebrity would you most like to work with and why? Karren Brady from The Apprentice. She's a great businesswoman and says it very much as she sees it - and on top of that she's a football fan!