Craig Hughes

General manager, Hippeas UK & Europe, on disco, a career change and driving a hang glider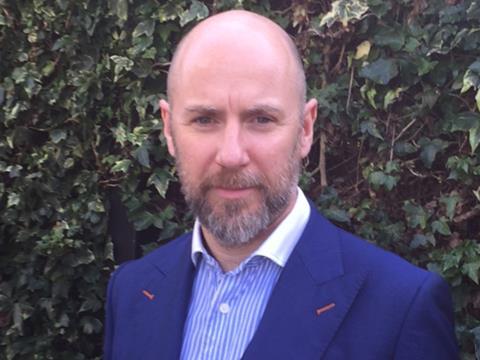 What was your first-ever job? Frying eggs in a greasy café in Birmingham city centre. I'd never cooked before.

What was your worst job interview? With a company that was clearly using interview candidates to help build intelligence for its annual strategic planning process. It soon became very clear what the game was.

What was the first music single you bought? I Was Made for Dancing by Leif Garrett - think American Hustle, think disco!

How do you describe your job to your mates? I just say my job is to change snacking for the good, one chickpea puff at a time.

What's the most rewarding part of your job? Helping to create a brand name on a concept board and watching it grow to over 18.5k distribution points in two continents in less than six months.

What is the least rewarding part? Going from a European director in a multinational company to filling out new line forms has been a humbling experience.

What is your motto in life? 'Listen to your heart.' If it doesn't feel right, don't do it.

What would your dream perk be? Annual ski trips for the whole team - one week of pure bonding.

Do you have any phobias? Don't come near me with a needle of any description!

If you could change one thing in grocery, what would it be? I would like to see some of the bigger fmcg companies or other successful start-ups foster, incubate and help new businesses.

Which animal best reflects your personality? English bull terrier - they often say owners morph into their pets!

What is your favourite film? Monty Python - Life of Brian. One of the very few films you can watch again and again and laugh 'til it hurts.

What has been the most embarrassing moment in your life? Turning my car into a hang glider on the M6 with a flat pack wardrobe strapped across the top. It didn't end well and the traffic police weren't impressed either.

Which celebrity would you like to work with? Jamie Oliver - his credentials in some of the bigger categories with healthier propositions would be interesting to work on.

What would your death row meal be? A bacon & egg sandwich on white bread with lashings of HP Sauce.