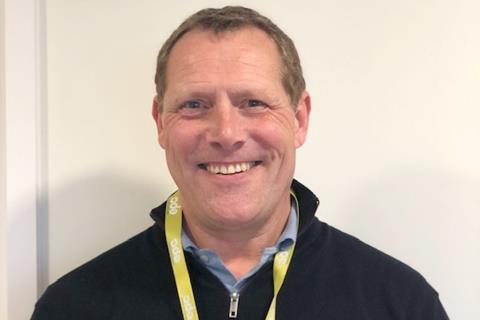 What was your first job? I was a "scrubber" for a cleaning company my friend's dad owned. I cleaned floors and toilets every Sunday and during the holidays at the local Boots stores.
What's been your worst job interview? It has to be the first one I ever had for my university placement year. My dad had managed to get me an interview with NatWest in Leeds. I turned up sporting an earring in a recently pierced ear – not my finest look.
What was the first single you bought? Waterloo by Abba – a classic I still play to this day.
How do you describe your job to your mates? I always say that I add value and effect change – plus I get to eat a lot of delicious food.
What is the most rewarding part of your job? I love helping develop talented people and watching them maximise their potential to advance their careers.
What is the least rewarding part? That's easy – dealing with what I call "dementors", people who tend to suck the life from you and have 'can't do' attitudes.
What is your motto in life? Smile, have fun and be happy.
If you were allowed one dream perk, what would it be? A helicopter to scoot me around the country as all our sites are quite far apart – as are the sports teams I support! A chopper would cut my commutes way down, and give an air of James Bond to my entrances…
Do you have any phobias? Rats, I can't stand them.
If you could change one thing in grocery, what would it be? I'd strive for better quality, more inviting in-store restaurants and cafés that offer a more enjoyable eating-out experience.
What luxury would you have on a desert island? I'd have a rugby ball to boot around the island. I could even draw a face on it like in Cast Away.
What animal reflects your personality? A big bear – a jolly, lumbering one, like Baloo from The Jungle Book. My grandson calls me Papa Bear.
What's your favourite film and why? Any old Laurel and Hardy. I love a good laugh and they're a classic.
What would your death row meal be? Yorkshire fish & chips with mushy peas – otherwise known up north as "once with peas, please".