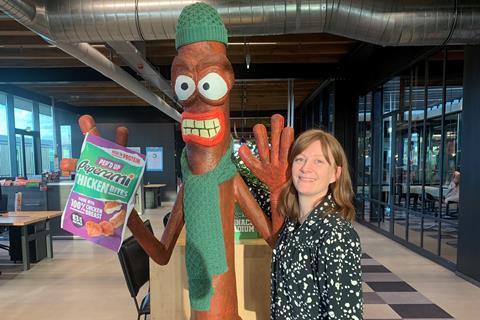 What was your first job? I worked for a Spanish retailer. I was responsible for developing own-label product ranges in the non-food department.
What's been your worst job interview? I had a phone interview with a big drinks company for their graduate scheme after I finished university. I think my answers were pretty awful and I didn't get on their graduate scheme, but that's how you learn, right?
What was the first music single you bought? Technotronic – Pump Up The Jam.
How do you describe your job to your mates? I love our great offices in Amsterdam, but above all, I love the culture of Jack Link's EMEA. Cross-functional team collaboration is a really big part of how we achieve things here, I personally find it really energising.
What is the most rewarding part of your job? Launching successful innovations.
What is the least rewarding part? There isn't really – every day is completely different which I enjoy.
What is your motto in life? Don't worry, be happy!
If you were allowed one dream perk, what would it be? An electric run-around car with a chauffeur. It would make my life so much easier.
If you could change one thing in grocery, what would it be? A lot of improvements are being made, but a reduction in how much single-use plastic is used.
What luxury would you have on a desert island? Lots of great books to get stuck into.
What animal most reflects your personality? A flamingo or penguin – I'm social, calm and collected.
What's your favourite film and why? The Big Lebowski. Why? Because the dude abides, of course.
What has been the most embarrassing moment in your life? One I clearly remember is my whole suitcase spilling out uncontrollably in an airport while I was on a work trip with some colleagues.
Which celebrity would you most like to work with and why? Jeff Bridges – his films have been great over the past few years and he seems very genuine in interviews.
What would your death row meal be? Burger with extra cheese, bacon and a Peperami of course!