Kara Rosen

Founder, Plenish, on drunk job interviews, big fluffy pillows and Madonna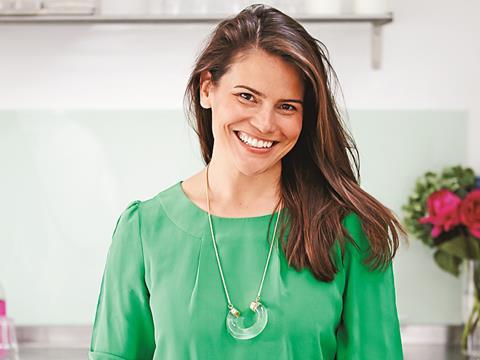 What was your first job? As a buyer at Bloomingdale's in New York City. I loved the buzz of working in such an influential bustling city.

What's been your worst job interview? I walked into an interview and the hiring manager had clearly forgotten my appointment. He was drinking whisky and playing poker with two colleagues. I offered to come back, but he insisted on conducting the interview, drunk!

What was the first music single you bought? Sweet Dreams by Eurythmics. I still love it to this day!

How do you describe your job to your mates? One side effect of starting a new business is not seeing your mates very often. I'd say we make healthy drinks that fuel your drive.

What is the most rewarding part of your job? Talking to a client that has transformed their health using our cold-pressed juices and probiotic waters.

What is the least rewarding part? Signing invoices. Who likes dealing with all of the associated paperwork?

What is your motto in life? Dream big and be ambitious.

If you were allowed one dream perk, what would it be? An office masseuse. Getting a massage during my lunch break everyday would make the long working hours so much more enjoyable.

Do you have any phobias? I really hate snakes! Their long limbless bodies and slimy skin really makes my skin crawl.

If you could change one thing in grocery, what would it be? More in-store marketing opportunities. We love talking to consumers.

What luxury would you have on a desert island? A nice pillow. I don't think I would mind the lack of hot water and a bed if I had a big fluffy pillow with me, it's all I need to get a good night's sleep.

What animal most reflects your personality? A dog. I'm an extrovert and get charged being around positive, driven and kind people.

Which celebrity would you most like to work with and why? Madonna. She's the ultimate brand. She had a unique proposition when she debuted, and at 58 has evolved her brand to keep herself relevant at every stage.

What would your death row meal be? Super spicy Mexican food - and a green juice, naturally!