Karl Mason

Co-founder, Masons Yorkshire Gin, on alcohol experimenting, vinyl and the full English breakfast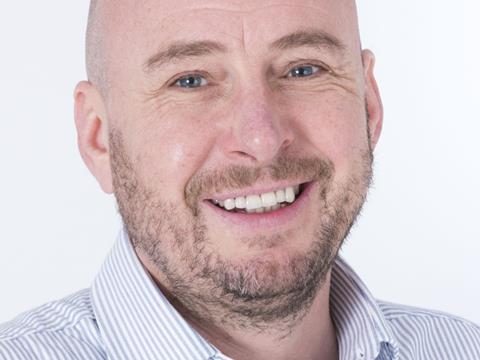 What was your first job? As a trainee accountant at a small family owned business based in Northallerton. Their office is only a few miles away from our distillery in Bedale, North Yorkshire.

What's been your worst job interview? To be honest, there isn't a really bad one that comes to mind. There was, however, one that involved 10 people attempting to tie a knot into a long piece of rope. Let's just say, things got very muddled.

What was the first music single you bought? Ace of Spades by Motörhead. A true classic.

How do you describe your job to your mates? I get to sell and experiment with different types of alcohol every day, while meeting great, like-minded people.

What is the most rewarding part of your job? It's always amazing when someone tells us they love what we do.

What is the least rewarding part? Paperwork. Alcohol duties generate a huge amount of it!

What is your motto in life? Just get on with it.

If you were allowed one dream perk, what would it be? Sometimes I miss quiet weekends, where I can relax with my wife.

If you could change one thing in grocery, what would it be? Products with excessive packaging and over the top branding. I prefer much simpler, cleaner-looking merchandise.

What luxury would you have on a desert island? A record player and my vinyl collection, which I started when I was 12 years old.

What animal most reflects your personality? A cat. Because they can be independent if and when they want.

What's your favourite film and why? Withnail and I with Richard E Grant. I like that it is a British culture film which focuses more on the story rather than the effects.

What has been the most embarrassing moment in your life? I try to block them out. Saying that, I am a terri-ble dancer - which is why I don't do it very often!

Which celebrity would you most like to work with and why? Adrian Edmondson. He's been making me laugh my entire life.

What would your death row meal be? A simple English breakfast. Lots of crispy bacon, poached eggs, tinned tomatoes, bread with butter and brown sauce.