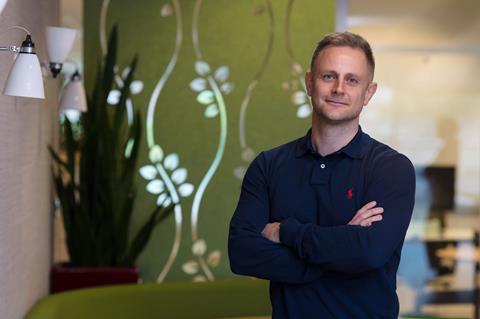 Name: Gareth Cooke
Job title: Commercial director
Company: Ecotone UK
What was your first job? My first job was as a paper boy at 12 years old, delivering the morning papers for £7 a week.
What's been your worst job interview? Thankfully, I've not had any real shockers, but I was 'let go' as a pan-scrubber from the village pub as a teenager, which has always stayed with me.
What was the first music single you bought? The first single I owned was Mr Vain by Culture Beat, although I must confess that it was bought for me by my big brother.
How do you describe your job to your friends? Enjoyable, fun, sometimes stressful but a lot of variety day-to-day. And, never dull!
What is the most rewarding part of your job? I love the variety it offers and the amount of different areas I'm able to be directly involved in.
What is the least rewarding part? Fighting for airtime with busy customers…
What is your motto in life? Memento mori, which is Latin for 'remember that you have to die'.
If you were allowed one dream perk, what would it be? An unlimited holiday allowance to cover all family trips abroad.
Do you have any phobias? None yet…
If you could change one thing in grocery, what would it be? A more authentic approach from retailers to supporting ethical and sustainable brands and products, as opposed to giving it a generic nod through corporate social responsibility literature.
What luxury would you have on a desert island? My family and friends. Could I take them all?!
What's your favourite film and why? Gladiator closely followed by The Shawshank Redemption. Both are epics.
What has been the most embarrassing moment in your life? It would have to be at a work conference in my early twenties, but that's as much as I can say.
Which celebrity would you most like to work with and why? It would have to be comedian Micky Flanagan, as you'd be guaranteed a few laughs along the way.
What would your death row meal be? A perfectly cooked ribeye steak, with triple cooked chips and a bearnaise sauce.