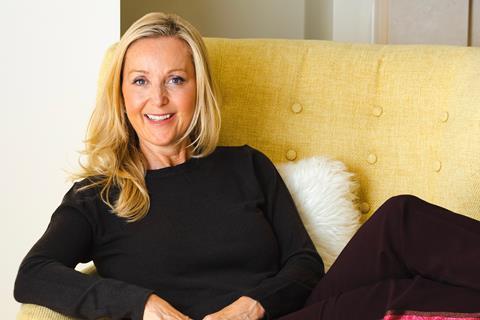 Name: Nicci Clark
Job title: CEO & founder
Company: Re:Nourish
What was your first job? Critical care nurse at University College Hospital London.
What's been your worst job interview? Interviewing for a six-month ski job in Val d'Isère and ending up running a four-star chalet with zero experience… I was clearly economical with my ability, however I feel very sorry for the people who had paid for Christmas in my chalet!
What was the first music single you bought? Eurythmics: 'Who's That Girl?'.
How do you describe your job to your friends? It's a bit of everything! From NPD and marketing, to pitching to retailers and packing samples and sticking labels. I have done it all and I love the variety.
What is the most rewarding part of your job? Seeing somebody in the street holding a Re:Nourish bottle or tagging us in an Instagram post enjoying our Re:Nourish soup. There's no better feeling.
What is the least rewarding part? Dealing with an unforeseen mishaps like our IFE bespoke stand that got flattened 10 hours before the event was due to start. A big thank you to the Polish builders who rebuilt it through the night! Things never ever go to plan so always be prepared to adapt.
"Things never ever go to plan so always be prepared to adapt"
What is your motto in life? The more you trust your intuition, the more empowered you become, the stronger you become and in turn the happier you become.
Do you have any phobias? Yes. Spiders, even tiny ones!
If you could change one thing in grocery, what would it be? Having the opportunity for more and aligned ranging windows. You can spend a year trying to get in front of buyers and build relationships with the retailers but if you miss it or your buyer leaves, you have to start all over again!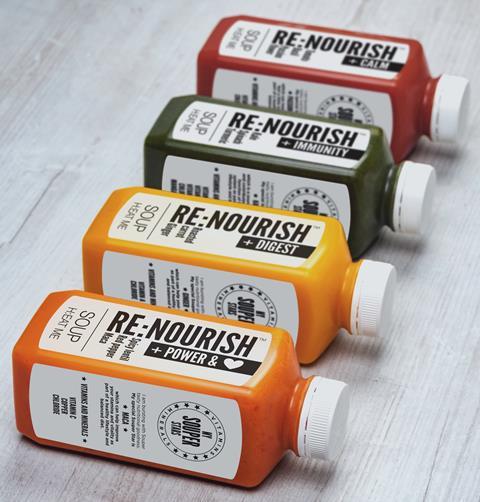 What luxury would you have on a desert island? A photo of my two sons, Otis and Beau.
What animal most reflects your personality? A mountain goat because they're utterly resilient.
What's your favourite film and why? The English Patient with Ralph Fiennes and Kristin Scott Thomas – two of the most incredibly talented actors of all time. It is beautifully shot in India where seven generations of my family were born so I have an affinity with the beautiful country as well as the story, so beautifully narrated about love.
What has been the most embarrassing moment in your life? It took place in the summer of 2016 at checkout number six in Cobham Waitrose. My then six-year-old son whipped up my summer dress to nearly my head while I was packing the shopping, showing checkouts one to five my underwear. I still absolutely blush at the thought of it, yet nobody said a word!
Which celebrity would you most like to work with and why? [Chef] Tom Aikens – what an incredible legend.
What would your death row meal be? Macaroni cheese cooked by Tom Aikens. It is simply the best meal.