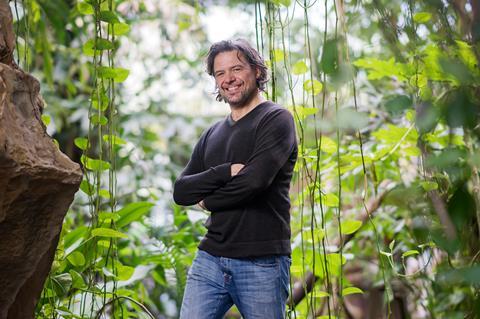 Name: Marcel van Wing
Job title: Founder
Company: The Flower Farm
What was your first job? You could say I've almost come full circle, as my first job was part-time stock clerk in Dutch supermarket Edah, where I worked whilst finishing school.
I later worked in advertising before founding The Flower Farm, a range of palm-oil free products for the grocery sector, in 2019.
What's been your worst job interview? It was the interview for my first advertising job as a trainee account executive at Lintas (now the MullenLowe Group).
Back then, there was no such thing as an iPhone and laptops weren't widely used – instead, everyone carried a briefcase for work. While the interview itself went well, when I stood up to leave, my briefcase burst open and a sea of documents flew across the room in front the managing director.
I was mortified, but it turned out my future boss was so impressed with the sheer volume of contents in my briefcase, I was hired immediately. So, I guess you could say it was the worst… but also the best!
What was the first music single you bought? Queen, Bohemian Rhapsody – on vinyl of course.
"I lived in Indonesia for four years and saw with my own eyes the damage to the rainforest for the construction of palm oil plantations"
What is your motto in life? My father always said to live your life the best you can, advice I have taken with me. To me, it means to give 100% to everything you do.
Living this way has taken me to some strange places, but it has helped me tackle boundaries and overcome fears which may have otherwise held me back.
Now, when I'm met with a decision, I always ask myself, 'why not?'
If you were allowed one dream perk, what would it be? An extra 10 years to spend with my wife and everyone I love. My family have my heart.
What luxury would you have on a desert island? My wife Vivian and three kids (if they want to join us, of course!). I don't need anymore luxuries than them.
What has been the most embarrassing moment in your life? This is something I tackle on a regular basis as I often forget names – even the names of people I know very well. It is very embarrassing!
What would your death row meal be? I'm an ex-smoker… so a cigarette and a cup of coffee (or glass of wine).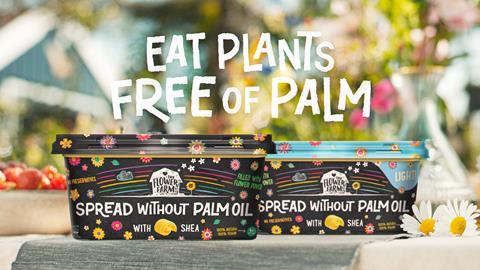 What is the most rewarding part of your job? Knowing I am trying to do something positive to help combat the devastating impact of palm oil production on the tropical rainforest. This is at the heart of my job and The Flower Farm's mission.
Although palm oil is found in over half of all supermarket products, still many people don't realise it is one of the world's biggest causes of rainforest deforestation. Around 85% of palm oil is produced unsustainably, with millions of hectares of rainforest in Asia systematically burned to make way for oil palm plantations.
I lived in Indonesia for four years and saw with my own eyes the damage to the rainforest for the construction of palm oil plantations. And yet, this continues.
That's why I created The Flower Farm. Unlike traditional margarines, which include up to 50% palm oil, The Flower Farm spread uses shea butter, which is extracted from the nuts of the karite tree, with no deforestation required.
In so doing, we've already saved approximately 560,000kg of palm oil, which would have taken 1.5 million square metres of palm oil plantation to produce.
Whilst this is a small step towards tackling rainforest deforestation, I believe it's about spreading the word about the palm oil problem, providing an alternative solution, and creating small ripples to then make big waves.
What is the least rewarding part of your job? The conversation surrounding palm oil can be challenging and at times, disheartening. When we are talking about tackling deforestation for the benefit of the planet, I will always win. But when it is about economics, I often lose, as many people see the rainforest only in terms of monetary value.
However, with increasing demand for palm oil, destruction of the rainforest and impact of global warming, there is little point in focusing on the short-term financials when one day we may have no planet left.
If you could change one thing in grocery, what would it be? For the grocery sector to adopt a less profit and more planet-driven strategy, with retailers challenging the norm by focusing on KPIs driven by the benefits for the planet, rather than profit or EBITDA.
A transformation towards more sustainable food systems is vital for delivering on climate change targets globally, and every retailer has a responsibility to implement a robust sustainability strategy and do the right thing for the planet. As consumer awareness of climate change continues to increase, the onus will be on retailers to provide shoppers with a more sustainable product offering.
What animal most reflects your personality? The orangutan, and not just because of my love for their home, the rainforest! I believe they're the purest version of humans – a greed-free version. We often see these beautiful creatures as primitive, but I think humans took a wrong turn a long time ago with our relationship with the environment and could learn a thing or two from this species.
It is sad because the orangutan is now critically endangered, with one of the biggest threats to this species found in the everyday products we buy.
Which celebrity would you most like to work with and why? It may be too cliché to say David Attenborough, although he is a superhero in the climate change world.
A celebrity like Beyoncé or Drake would be incredible, someone who has the following and influence to make people sit up and listen to the climate crisis we are facing today.
Do you have any phobias? Mass tourism.
What's your favourite film and why? I recently watched My Octopus Teacher, a Netflix documentary directed by James Reed. The main character suffers a crisis and learns to dive as a coping mechanism, in the process befriending an octopus.
It's a heart-warming story but the underlying theme is that humans should realise that "we are part of this world and not guests". I think that's a powerful message to carry through life.