Paul Davenport

Managing director, Borderfields, on Alice Cooper, dressing up and eating British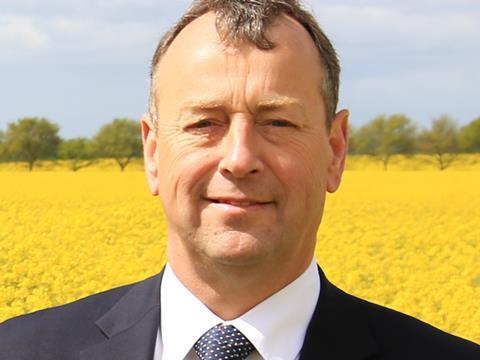 What was your first-ever job? Wheel barrowing Tarmac for a construction company in the school holidays. There was no need to hit the gym that summer.

What's been your worst job interview? For my first job at a national concrete company in front of eight daunting directors. I did get the job though!

What was the first music single you bought? Teenage Lament by Alice Cooper.

How do you describe your job to your mates? Challenging but pretty cool! It's an exciting category to be working in -opportunities for growth and developments are huge.

What is the most rewarding part of your job? We supply the nation's leading brand of cold-pressed rapeseed oil to thousands of highly satisfied customers every single week - what could be more rewarding than that? It doesn't hurt being surrounded by farmland every day either.

What is the least rewarding part? Paperwork. It's not like I get a pat on the back for signing off invoices but it is essential!

What is your motto? Enjoy yourself, do well and thrive to succeed.

If you were allowed one dream perk, what would it be? A BMW Nazca M12 would be nice. Though perhaps a tractor would be more practical.

Do you have any phobias? I don't like tight spaces or heights.

If you could change one thing in grocery, what would it be? I'd encourage more people to buy British and support the UK farming industry by eating seasonally. I'd like us to reduce the amount of imported food we eat.

What luxury would you have on a desert island? Music, a good thriller and a rugby ball. That's three, but I'd sneak them all on.

What animal most reflects your personality? The kids said I would be a bear. Not sure how to take that one!

What's your favourite film? The Long Good Friday. It's one of the best British gangster films.

What has been the most embarrassing moment in your life? Chaperoning the under-16s Lincoln rugby team tour dressed as Where's Wally.

Which celebrity would you most like to work with? Stephen King. He is one of the most successful writers and I would love to know more about the mind behind the novels.