Pritesh Mody

Founder/flavour guru at World of Zing on being a professional eater, spotting new trends, and his fear of Tesco meal deals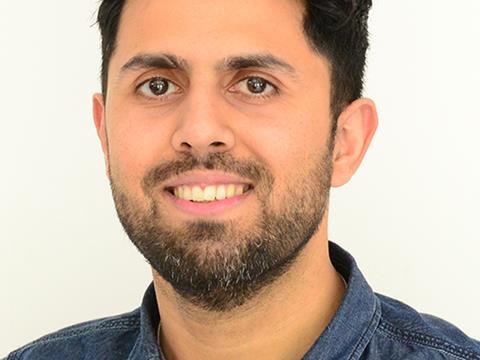 What was your first job? I was a total car nut growing up, so my first job was a weekend gig at Halfords. I thought I'd hit the jackpot as I'd basically spend the weekend talking stereos, exhausts and wheels with all the other local car geeks!
What was the first music single you bought? Probably something from Michael Jackson or perhaps even Kylie Minogue!

How do you describe your job to your mates? Most people who know me would say I'm little more than a professional eater. The reality is that I basically spot new trends and create retail-ready food & drink products for these emerging sectors.

What is the most rewarding part of your job? Every day is different, but almost always involves consuming something tasty! It could be developing a new cocktail; researching and recipe development for my occasional food trends slot on Channel 4 Sunday Brunch; or ducking into somewhere exciting for lunch in between meetings. I always plan to eat something interesting every day and spend far too much time musing over restaurant menus.

What is the least rewarding part? I hate admin, but heading up an SME means that there is far too much of it.

What is your motto in life? Have conviction. Whilst it's great to see a burgeoning speciality food & drink sector, I've seen far too many fair-weather producers.

If you were allowed one dream perk, what would it be? An awesome PA to handle my admin and manage my life better.

Do you have any phobias? Just spiders and heights. Oh and a Tesco's meal deal for lunch. Yep, that's my biggest fear.

If you could change one thing in grocery, what would it be? There are huge and inexcusable waste issues taking far too long to address, from encouraging bogofs to unnecessarily packaged fresh items or short best-before dates.

What luxury would you have on a desert island? A mobile phone with Deliveroo installed. The rate that they are growing, there won't be a place on earth that they can't send a fresh fluffy sourdough pizza to!

What animal most reflects your personality? A bull after the symbol for Taurus. Headstrong, stubborn and happiest when I'm grazing!