Rahi Daneshmand

Founder, Virtue Energy Waters, on All Saints, teleportation and getting suspended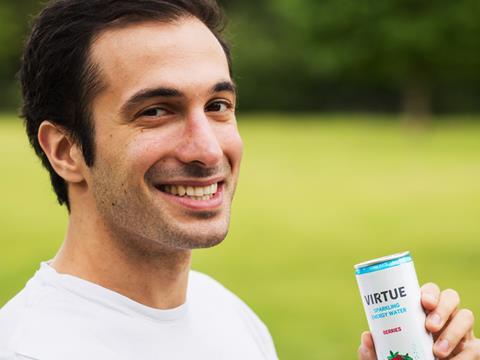 What was your first-ever job? I started an events company with some friends while I was still at school.
What's been your worst job interview? There are far too many to recall!

What was the first music single you bought? My first single was Pure Shores by All Saints. It's still a classic in my eyes.

How do you describe your job to your mates? I'm trying to make the world a better place by offering a healthier and more natural alternative to energy drinks and by donating proceeds from every drink sold to the Drop4drop charity.

What's the most rewarding part of your job? Providing 200 litres of fresh water to communities in need via Drop4drop for each can of Virtue we sell - as well as seeing customers enjoy our drinks and the positive feedback that comes with it.

What's your motto in life? Fail constantly but never fail to try.

What's the least rewarding part? I have had to learn to see every hurdle as a positive. If not, every day could well be a struggle in a start-up business like mine!

What's your nickname? The Great Dane. I have a long and difficult surname that starts with Dane - I'm not sure the Great is justified!

If you were allowed one dream perk what would it be? Teleportation. It would mean a lot more travelling.

What's your favourite movie and why? The Godfather. It's one of the most impressive films I've seen.

What has been the most embarrassing moment in your life? Getting suspended from school. It was the longest suspension in the school's history, but we can save the full story for another time.

Any phobias? None come to mind, thankfully.

If you could pick a celebrity to join your staff who would it be and why? Jamie Oliver, to keep us well fed.

If you could change one thing in the grocery industry what would it be? I'd very much like to see more of a focus on genuinely healthy food and drink.

What luxury would you have on your desert island? A Kindle. What an ideal place to read.

What animal best reflects your personality? An eagle. I've had to learn to take charge of situations.