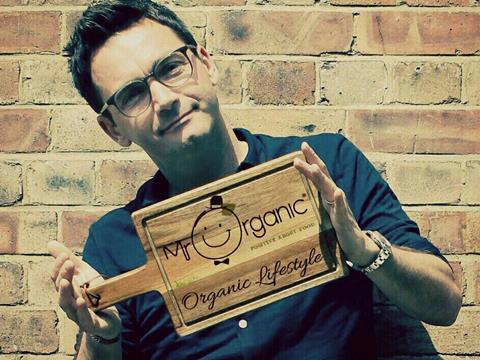 Valerio Simonetti Co-founder, Mr Organic, on tomatoes, Paul Young and leaving it all behind

What was your first job? I worked as part of my family tomato factory at the age of 14.

What's been your worst job interview? I have never had one. When I finished university, I started working as part of my family's business and have been there ever since.

What was the first music single you bought? I can't remember the first single I purchased but the first one I can remember listening to every day was Love of the Common People by Paul Young.

How do you describe your job to your mates? I love my job and my friends see all the passion I put into what I do, so I think they get that I am doing what I love.

What is the most rewarding part of your job? Being on site to see the whole process of tomato production, from the seeds becoming plants to the tomatoes being made into delicious pasta sauces and ketchups. Seeing the products on supermarket shelves is such a pleasure.

What is the least rewarding part? Everyone at Mr Organic is so passionate; we are like a family and are all so close, when someone leaves it is always sad.

What is your motto in life? Be positive!

If you were allowed one dream perk, what would it be? My one dream and vision for the future is to make organic food available for everyone, and encourage brands to make healthy and nutritious produce more easily accessible.

If you could change one thing in grocery, what would it be? I think brands and retailers need to make a bigger effort to tackle the problem of food waste. It is a huge shame that so much quality food produce is going to waste every day.

What luxury would you have on a desert island? The luxury would be the island itself - what an amazing opportunity to leave everything behind!

What animal most reflects your personality? A dolphin, as I am very sociable and a bit of an extrovert. I like to be around other people.

What's your favourite film and why? It would have to be Notting Hill. I love the story of a celebrity falling in love with a normal person.

Which celebrity would you most like to work with? The Dalai Lama. I'm a big fan of his message of love and compassion.