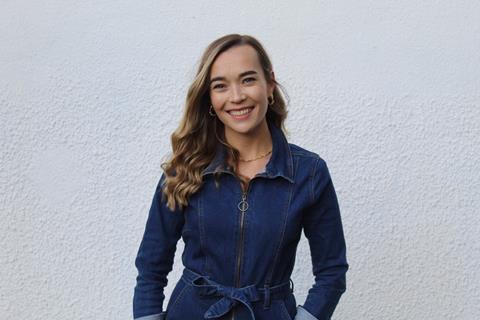 Name: Katie King
Age: 29
Job title: Marketing manager UK & Ireland
Company & location: Strong Roots, London
Education: University of Reading, Business & Management
What did you want to be when you grew up? A West End performer. It was when I took part in a Young Enterprise project in school that my interest in business and marketing began.
Why did you decide to go for a career in food and drink? I think the world of fmcg found me. After university, I was approached by a recruiter for the assistant brand manager role at McCormick, on the Schwartz brand. I applied and got the role and the rest is history.
I learned so much working on Schwartz. It was a fantastic grounding in brand strategy and the power of strong content and it's where I discovered my enjoyment of new product development. One of my career highlights was building the Schwartz Street Food NPD from concept to launch, which has since launched globally.
I have stayed in food ever since, moving on to a role on McCoy's at KP Snacks before taking my current role at Strong Roots.
"Having a manager who invests in you will pay dividends in years to come"
Explain your job to us in a sentence or two: Strong Roots makes frozen plant-based, veg-packed food. I lead the brand marketing strategy, planning and activation for the UK and Ireland markets.
What does a typical day look like for you? Working in fmcg means a key part of my role is creating a strategy and brand plan, and putting this plan into action with our team and agencies.
A typical day includes catching up with the team to check in on priorities, budgets and performance, briefing creative, PR and media agencies, working with insights and product teams on new concepts, liaising with retailers and our commercial team, and overseeing shopper marketing point of sale to support key promotions. And many, many, cups of tea.
Tell us how you went about applying for your job? I was approached about the role on LinkedIn. As a vegetarian who doesn't eat meat-mimic products, I was already a fan of the brand. I was looking to make the move into a role which aligned with my values and Strong Roots being a B Corp was a huge plus.
For those starting out, I would recommend following brands you admire on LinkedIn and connecting with those you respect in the space. I've always found people to be generous with their time and expertise.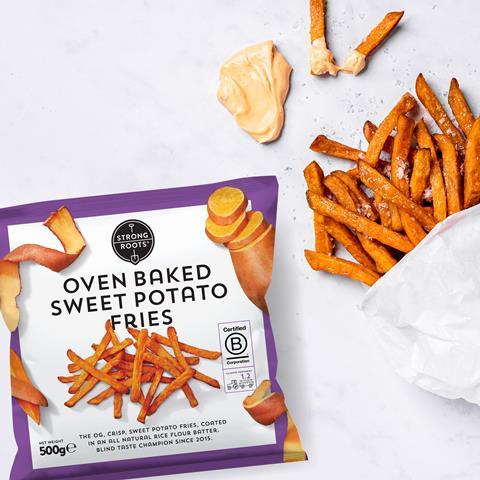 What's the best part about working for a food and drink company? I love seeing something you've been busy working on finally landing in market. Whether it's a new product on a supermarket shelf or an OOH campaign going live, it still gets me excited.
That and the free samples, obviously.
I've been lucky to work for brands where I have genuinely loved the product. I spent lockdown trying new crisp flavours and now my week isn't complete without a Strong Roots dinner.
What's the biggest misconception about working in food and drink? Many people think my job is all about creating catchy advertisements, PR and promotions.
While fmcg marketing of course includes all of those things, it encompasses so much more. In a food marketing role, you have to collaborate with almost every other department within the business, and many external partners, to get your product on shelf and then to keep it there.
What advice would you give to someone looking for a role in food and drink? Look for a brand you like and admire but follow a good manager. I've been lucky to have had some amazing managers and colleagues who have supported me and taught me so much. Once you've found these people, be a sponge, ask as many questions as you can, listen to their stories and ask how you can help them in return.
The first few years are critical in setting your trajectory and building your career framework, so having a manager who invests in you will pay dividends in years to come.
What's your ultimate career dream? I really enjoy brand marketing and the challenges it brings. I'm keen to continue to grow and broaden my experience and to work with more delicious food brands that are on a mission to do better.