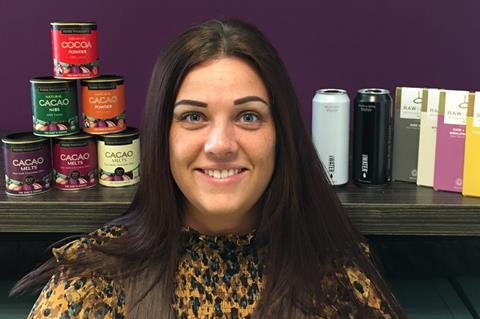 Name: Katie Sams
Age: 25
Job title: Client liaison manager
Company & location: Product Chain, Lower Earley
Education: School and college
Why did you decide to go for a career in food? Having worked at Tesco when I was younger, I realised I didn't really know how food got on the shelves, so I jumped at the chance to join a company which specialises in getting products into supermarkets.
Explain your job to us in a sentence (or two): I work closely with our clients (food and drink brand owners), retailers and our national account managers to ensure our clients' products are listed and delivered, supported by an agreed promotional programme, in conjunction with customers' category goals.
What does a typical day look like for you? For me there is no such thing as a typical day as no two days are ever the same! It could be co-ordinating first deliveries into a supermarket or feeding back on new branding ideas, tasting new products or completing new line forms, forecasting, performance tracking or analysis of EPoS data.
"As well as being kept on my toes I love seeing the success of up-and-coming food and drink brands"
Tell us about how you went about applying for your job. At the time of hearing about this role I was a cleaner for Product Chain in the evenings alongside my full-time role as an insurance technician. I got talking with a few of the directors one evening and was asked to send in my CV. I love that they were open-minded enough to see potential in me. I'd met quite a few of the team already, so knew they were a fun and focused bunch of people!
What's the best part about working for a food company? It's the opposite of boring! The tasks are never the same and there is always something new to learn. As well as being kept on my toes I love seeing the success of up-and-coming food and drink brands, as they secure listings in retailers and wholesalers across the country.
And what's the biggest misconception people have about working in food & drink? I think a lot of people underestimate the amount of work that goes into launching a new product in store once a listing is confirmed (I certainly did before I joined!).
What advice would you give to other young people looking to get into the food & drink industry? Do it! You may jump into one role and then find you're actually more suited to a completely different role within the same industry, because they are all so varied. Don't think your current skills won't be useful, I spend a lot of my time on the phone and my previous role really helped hone that skill!