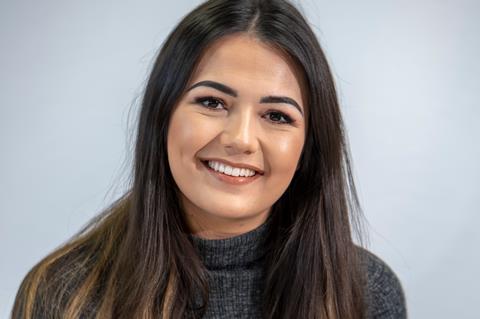 Name: Tarow Loke
Age: 25
Job title: Chocolatier
Company & location: Hotel Chocolat, Huntingdon, Cambridgeshire
Education: Catering & Hospitality, Cambridge Regional College
Why did you decide to go for a career in food? The simple answer is: I love food! I love eating out, trying new places and I have a real sweet tooth. I can't finish dinner without a dessert no matter how full I am. When people say 'are you a starter or a dessert person?', I am definitely always all three – starter, main and dessert!
Explain your job to us in a sentence (or two): My job is to think of new and innovative chocolate flavours and ideas for our seasonal and core range, and also our chocolate tasting club.
What does a typical day look like for you? An average day for me is quite literally playing with different ideas and flavours, making it into a chocolate and then tasting it! We often have 9am alcohol tastings, to make sure the alcohol will suit the chocolate of course.
Tell us about how you went about applying for your job. I was already working for the Hotel Chocolat Cambridge store as a sales assistant and the job for an apprentice chocolatier came up. I have always been more of a hands-on person so I immediately applied. I had an interview with the two senior chocolatiers and the head of chocolate development. Then I had to follow a recipe and make a chocolate praline with the head chocolatier.
"There is no better feeling then when you see your ideas come to life"
What's the best part about working for a food company? The ability to be creative and pretty much develop any idea that you come up with, no matter how wacky it may sound. Also, the fact we have four chocolate temperers (or chocolate taps as people call them) so we can just eat a spoonful of chocolate whenever we want.
And what's the biggest misconception people have about working in food & drink? Before working with chocolate, I had a job working as a chef for a few months and definitely the hardest thing was the 4am starts. In chocolate, the hardest thing is continually being on a diet!
What advice would you give to other young people looking to get into the food & drink industry? If you're passionate about food and being creative, definitely do it. It's hard work and sometimes very challenging, but there is no better feeling then when you see your ideas come to life and see people enjoying eating what you've created.
What's your ultimate career dream? I would love to own a restaurant in Cambridge one day, though I would like to work on the menu development side of it, or maybe make the after-dinner chocolates.