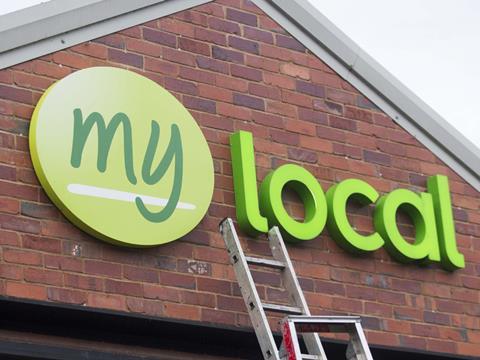 Fledging independent convenience store chain My Local is looking to trial a new advertising initiative using football stadium-style digital hoardings.

The retailer is planning to set up the digital signage on the front of one of its stores alongside the My Local fascia over the next few weeks. The signs will alternate between a number of brands. Multiple advertisers will therefore be able to pay for the same space at the same time. The retailer would not reveal the identity of the trial store at this stage.

The trial is one of a number of key sponsorship opportunities being launched by My Local that were unveiled at its inaugural supplier summit in Leeds last week. These include a store takeover which, for £25,000, gives ­suppliers the opportunity to have blanket coverage throughout the store for a three-week period. This includes branded A-boards outside the store along with highly visible window signage. Inside, suppliers will be given hanging signage and floor graphics along with traditional shelf-edge and till-based PoS.

"The idea is that My Local becomes your Local," explained My Local format and development director Raj Krishan.He also told suppliers My Local was looking to work with them to develop bespoke off-shelf PoS that drive incremental sales and which would fit into the My Local store layout.

The retailer was ­committed to developing brand partnerships, he added. It is currently trialling partnerships with Seattle's Best Coffee and Costa. He also cited Greggs and Subway as brands it would be keen to work with.

My Local, which currently operates 128-stores, began trading in October after industry veteran Mike Greene led a private equity-backed £25m acquisition of Morrisons M Local convenience business.