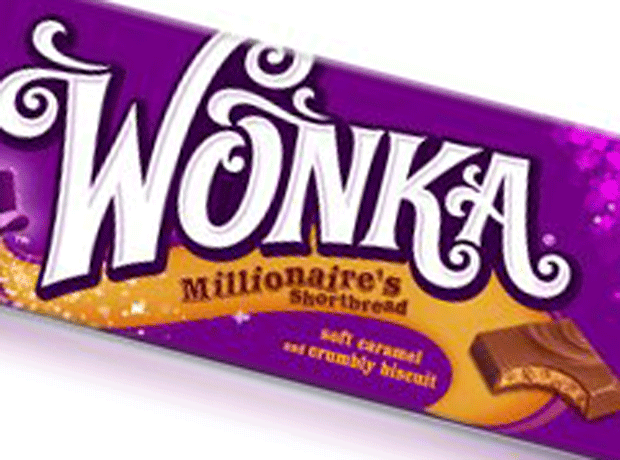 Nestlé is resurrecting its Wonka chocolate range with new bars developed for the British market.

The launch comes eight years after UK retailers last stocked Nestlé chocolate bars under the Wonka brand. New Wonka impulse bars (rsp: 60p) will roll out from 23 August, followed by 100g blocks (rsp: £1.29) in October.

The impulse bars will be available in two variants: Millionaire's Shortbread, containing caramel and shortbread biscuit pieces and Chocolate Nice Cream, featuring a vanilla crème and chocolate sauce.

The larger blocks will also be available in a third variety: Crème Brulée, which contains vanilla crème topped with caramel crunch.

The launch followed research showing consumers wanted something "exciting, genuinely new and different", said Nestlé, which claimed the majority of confectionery NPD was flavour variants and format extensions of existing brands.

The company's expectations for the brand were "very high", Nestlé Confectionery MD Ciaran Sullivan told The Grocer. "The challenge with a brand like Wonka is not that we need to make people aware of it - they already recognise the Wonka name. It is getting to the essence of what the brand is about," he said.

The launch will be supported with a £3.6m push that includes TV and digital and will have a strong focus on sampling. "Our big opportunity is trial," added Sullivan.

Wonka chocolate bars were last sold in the UK in 2005, when they were launched to tie in with the Johnny Depp movie. At the time, The Grocer reported sales of £3.6m two weeks after launch.

Nestlé makes Wonka sugar confectionery in the US that is imported and sold in some UK supermarkets. Nestlé axed its Wonka chocolate bars in the US two years ago but is looking at relaunching them.