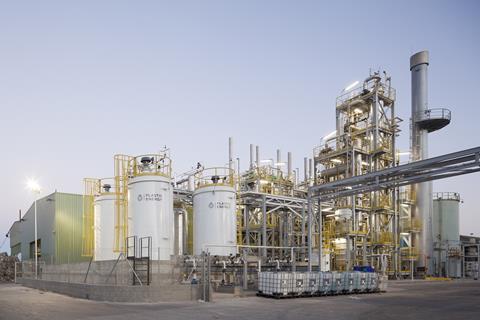 Nestlé has signed a deal with Plastic Energy to potentially develop a high-tech plastics recycling facility in the UK.
The duo plans to build a plant that uses technology to transform materials such as confectionery wrappers, dry petfood pouches and breakfast cereal bags into recycled oils called Tacoil, which can then be used as a replacement for fossil oils to make food-grade plastics.
Plastic Energy already has two similar plants in Spain, but this would be the first first commercial large-scale facility of this type in the UK.
Nestlé is partially funding a preliminary study, which will take about six months to complete and has the end goal of developing the new plant.
Nestlé UK and Ireland group packaging manager Alison Bramfitt said Nestlé was "working hard to create a circular life span for our packaging", by cutting its use of virgin plastics as well as making sure the plastic it uses has a second life.
She added that in the UK, there were "real challenges" in the supply of recycled content for food packaging.
Nestlé hoped the preliminary study would offer more "more insight" into the options for supporting the infrastructure in recycling capability in the UK, said Bramfitt.
The partnership announcement follows that of a tie-up between Nestlé Waters UK and waste management business Biffa, in which Biffa would support Nestlé in achieving its commitment to making every Buxton bottle from rPET.