Green was the colour of grocery in 2019, as retailers and brands worked hard to be more environmentally conscious. Next year, however, will be all about Classic Blue. At least, that's what Pantone says. The design giant has tipped its hue 19-4052 to be the star of 2020, because it "brings a sense of peace and tranquillity" and "fosters resilience". Those are states of being that UK grocery could do with as it faces another uncertain 12 months. First, though, let's look back at 10 of 2019's hippest blue-coloured launches.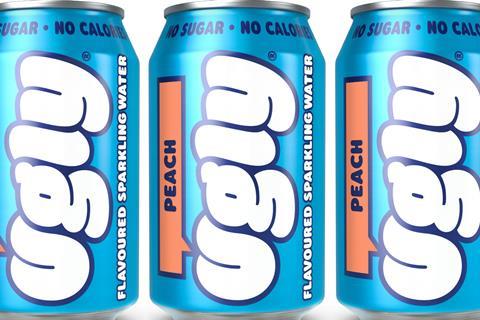 Ugly Peach
Peach was "consistently the most requested new flavour" from Ugly fans, the London seltzer maker claimed in July, when it launched this variant (rsp: 90p/330ml). Like its predecessors, it's free from sugar and calories – and 1p of every sale goes to Girl Up, the UN-founded initiative aimed at empowering girls in the face of gender equality.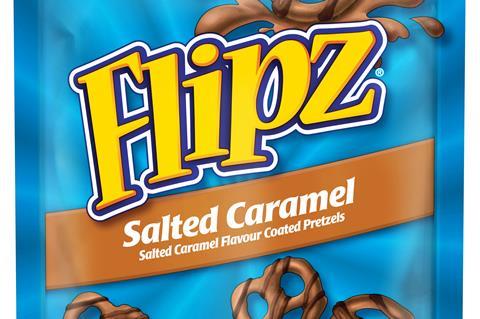 Flipz Salted Caramel
Younger consumers are demanding "swavoury" snacks – a combination of sweet and savoury. So claims biscuit giant Pladis, which brought Flipz to the UK in 2018 from the US. The chocolate-coated pretzel brand added Salted Caramel (rsp: £1.50/90g), its fifth UK variant, in June, and has since become worth £15m in grocery [Nielsen 52 w/e 7 September 2019].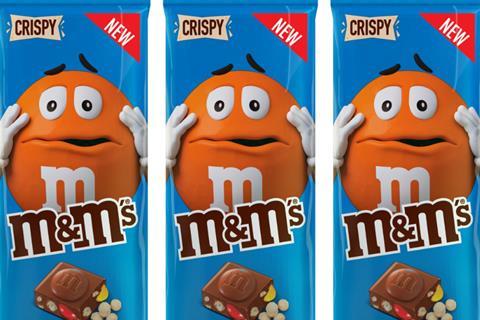 M&M's Block Crispy
Mars Wrigley's biggest launch of 2019 arrived in July. M&M's Block was also the brand's most significant NPD in 10 years, according to M&M's senior brand manager Cordelia Linacre. It is made up of four variants: Crispy, Chocolate, Hazelnut and Peanut (rsp: £2.49/150g-165g). Each comprises mini M&M's encased in Galaxy-like milk chocolate. Mars expects the range to generate a gargantuan £23m in first-year sales.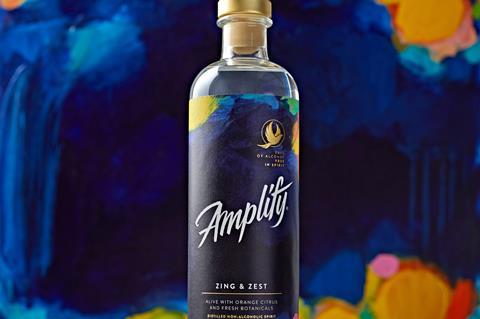 Amplify Zing & Zest
The sobriety trend has seen UK shoppers take home an extra £26m-worth of low and no-alcohol drinks [Kantar 52 w/e 14 July 2019]. No wonder, then, that startup Amplify has cashed in with Zing & Zest (rsp: £15/50cl), a 0% abv spirit made with the likes of juniper berries, coriander seeds, lemongrass and ginseng root. Amplify says the drink, which rolled out in November, provides a "versatile way to enjoy the rituals of drinking without compromise".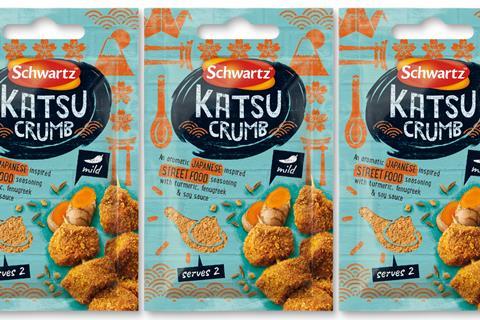 Schwartz Katsu Crumb
International flavours are flying. Exotic meal accompaniments and ingredients have added 8% in value to £535m, according to Mintel [52 w/e March 2019], marking "the fastest growth in world cuisines over the past year". Which is why October saw Schwartz expand its Street Food sachets with Katsu Crumb, Peruvian and Pil Pil (rsp: 99p/14g), having analysed "consumer needs and leading flavours".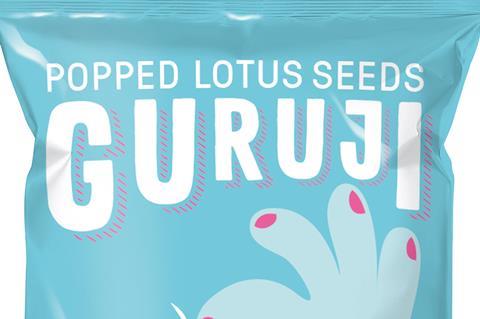 Guruji Popped Lotus Seeds
Better-for-you snacking took an Asian turn this year, with the debut of a number of popped lotus seed options. Among them were Guruji's. The brand unveiled its range – Lightly Salted, Cheesy Vegan, Smoky Thai and Salt & Cacao (rsp: £15/12x17g) – in March. "Widely consumed in India and China for centuries for their nutritional composition, lotus seeds are naturally gluten-free, vegan, low in calories, and are a source of plant-based protein," says Guruji.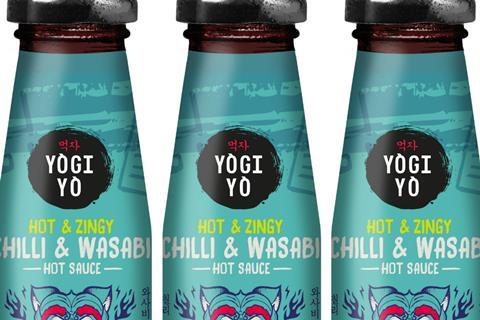 Yogiyo Chill & Wasabi Hot Sauce
Korean-style Yogiyo started life in 2013 in London as a mobile street food kitchen. It launched stir fry sauces into retail four years later. This August saw the brand significantly expand its grocery portfolio with lines including two variants of hot sauce: "hot & zingy" Chilli & Wasabi and "warm & zesty" Chilli & Yuzu (rsp: £1.80/110g). They are part of a table sauce market in which 40% of the growing flavours are spicy, according to Nielsen analyst Nicholas Corlett.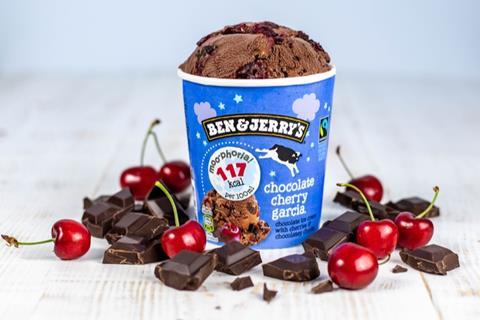 Ben & Jerry's Moo-phoria Chocolate Cherry Garcia
Healthier ice cream is hot stuff. Lower-calorie powerhouse Halo Top, for instance, this year increased its value sales by 77.6% to £23.4m [Nielsen]. Meanwhile, ice cream tubs leader Ben & Jerry's expanded its better-for-you Moo-phoria range in August. This version of the brand's long-standing Cherry Garcia (rsp: £5.49/500ml) provides 117 calories per 100ml, and contains no artificial sweeteners.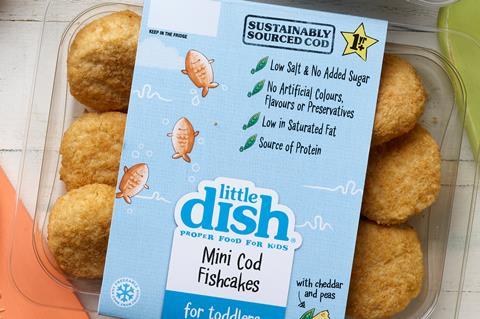 Little Dish Mini Cod Fishcakes
Not every blue-packed innovation this year was for grown-ups. As is proved by these Little Dish fishcakes for toddlers – launched in November. They're part of a chilled finger food range aimed at 12 months-plus. Mini Cod Fishcakes, Mini Cod Goujons and Mini Chicken & Veg Bites (rsp: £2.75/150g-192g) provide up to 13.1g of protein per 100g, between 0.5g and 4.2g of sugar, and no more than 0.3g of salt.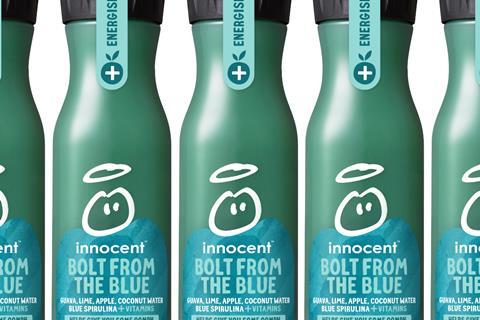 Innocent Plus Bolt From The Blue
The juices and smoothies category suffered a torrid time this year, losing £90m [Nielsen]. Not Innocent, though. The market leader made an extra £14.3m, having gone further into functional options with a range called Plus (rsp: £1.79/330ml). Bolt from the Blue, which gets its colour from blue spirulina extract, is joined by Wonder Green, Berry Set Go and Citrus Shield.


Daniel Selwood is The Grocer's special projects editor, managing Britain's Biggest Brands, Britain's Biggest Alcohol Brands, The Dairymen and Top Products – as well as contributing to news, analyses and category reports.

He joined the magazine in January 2016 as food & drink editor, having been at financial & legal publisher LexisNexis for eight years.

He began his journalism career in the mid-1990s at a general interest magazine in Sheffield.

Follow Daniel on Twitter: @danielmcselwood