It's been a very busy start to the new year for plant-based food innovation, with droves of brands and supermarkets unveiling new lines in time for Veganuary. From plant-based burgers to pulled jackfruit and vegan-friendly chocolate eggs, here are our pick of 14 eye-catching new products that are rolling out to shelves right now.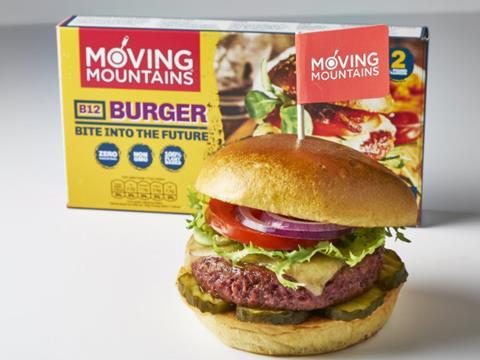 RSP: tbc
The brand says this burger patty smells, sizzles and even 'bleeds' like meat when cooked, despite being entirely plant-based. Made by independent British brand Moving Mountains, the burger contains mushroom, potato, coconut oil, soy and wheat proteins as well as added vitamin B12, while beetroot juice gives the illusion of bleeding. The brand is tight-lipped on details of listings, but it is set to enter frozen aisles this year.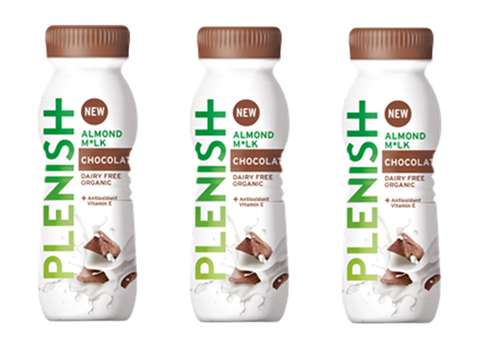 Chocolate Almond M*lk – Plenish
RSP: £1.99/250ml
Chocolate is the debut flavour of this new "on the go" format from dairy-free Almond M*lk brand Plenish – which promises further flavours are on the way later this year. The snack-sized bottles contain "a dash of antioxidant-rich cacao" and are available from Boots, Ocado and Wholefoods.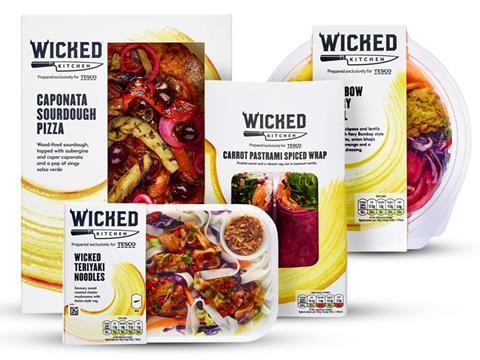 RSP: £3-£4
This 20-strong range of ready meals and food to go options lands in 600 Tesco stores this month. Carrot Pastrami-Spiced Wrap; Nana's Mushroom Bolognese; Caponata Sourdough Pizza; Gunpowder Potato Chana Masala; and BBQ Butternut Macaroni are just some of the new dishes from this exclusively vegan brand, which is the brainchild of former Whole Foods innovator (and now Tesco's director of plant-based innnovatino) Derek Sarno.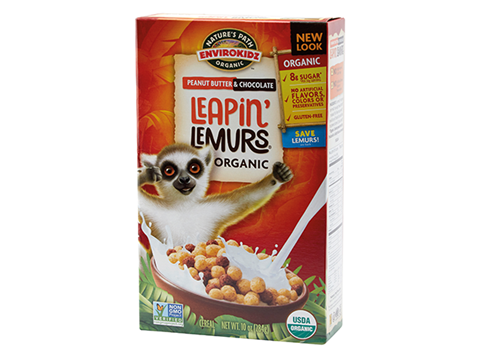 Leapin' Lemurs – Nature's Path
RSP: £2.99/284g
This peanut butter and chocolate flavour puffed corn cereal, adorned with a cute critter, is available in Tesco stores nationwide. It's gluten free, organic and 1% of the sales are donated to support endangered species and environmental education for children worldwide.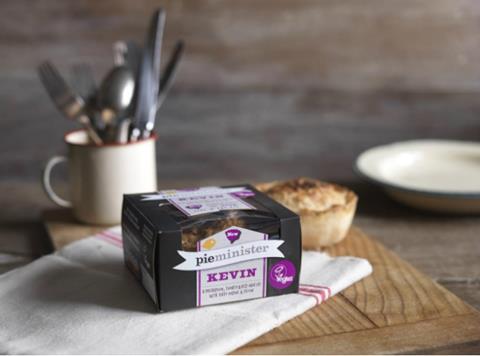 RSP: £2.80/270g
A year in the making, Pieminister's very first vegan pie, called Kevin, is hitting selected Waitrose branches and indies this month. Kevin is made with British chestnut mushrooms, tomatoes, red wine, baby onions, red quinoa and thyme – creating "a full-bodied, rich ragu-like filling in a crisp pastry" according to Pieminister. Why is this pie named Kevin, you ask? It's short for former England footballer Kevin Keegan, to rhyme with 'vegan'.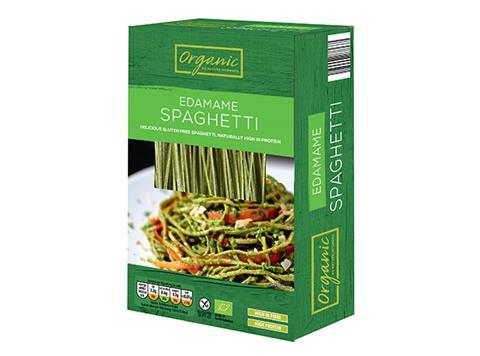 RSP: £1.99/200g
These plant-based pastas will be in store through January as part of an Aldi Specialbuy event. Made using only beans, the spaghetti is available in edamame, black bean and soy variants and are naturally gluten-free.
Chipotle Mayo – Rubies in the Rubble
RSP: £3.50/210g
This Mexican-style mayo is made with aquafaba, otherwise known as chickpea water, which mimics the effect of egg whites to create a vegan alternative with "all the satisfying creaminess and sultry texture of regular mayo". Like the rest of the Rubies in the Rubble range, the chipotle mayo is made with surplus fruit and veg from UK farms. Available from Whole Foods.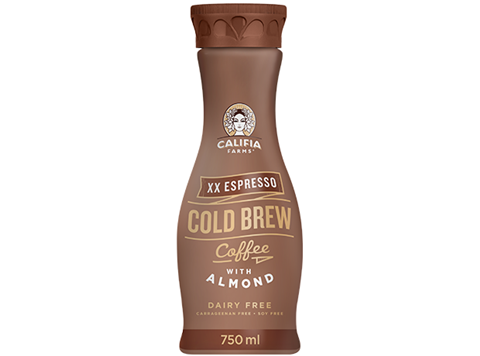 XX Espresso – Califia Farms
£3.00/700ml
Califia Farm's latest ready to drink coffee is 80 calories a serving and contains just 1.2g of sugar per ounce. Available in Sainsbury's, the cold brewing process used in this dairy-free coffee results in more antioxidants and "a superior taste", claims the brand.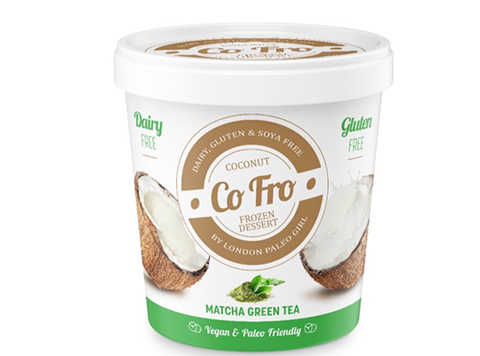 Co Fro Matcha – London Paleo Girl
RSP: £5.29/500ml
Launched by lifestyle and wellness blogger London Paleo Girl, this plant-based frozen yoghurt is free from gluten, refined sugar, soya, grains and nuts and contains 99 calories per portion. Available in Ocado, the matcha flavoured ice-cream alternative is also suitable for consumers following a hunter-gatherer paleo diet.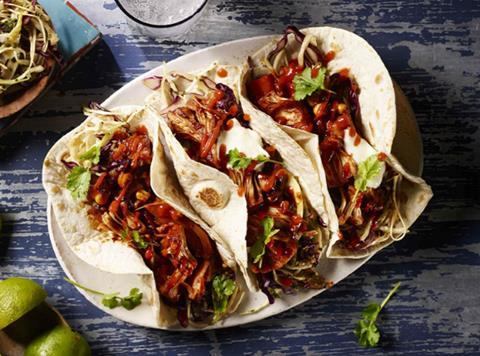 BBQ Pulled Jackfruit – Sainsbury's
RSP: £2.50/350g (introductory offer)
Like Tesco, Sainsbury's is making a big push on plant-based this January, unveiling a seven-strong range of vegan-friendly foods which includes what it claims is the first pulled jackfruit to hit a UK supermarket. The pulled jackfruit, covered with BBQ sauce, is a vegan alternative to pulled pork, and will be entering 500s stores nationwide from this month.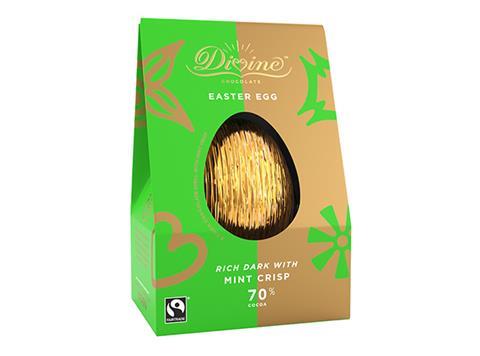 Mint Crisp Easter Egg – Divine
RSP: £5/100g
Divine says this dark chocolate egg with 70% cocoa "contains rich velvety chocolate studded with the crunch of cool natural peppermint crisp". Certified by the Vegan Society, this novelty shell egg will land in supermarkets this month.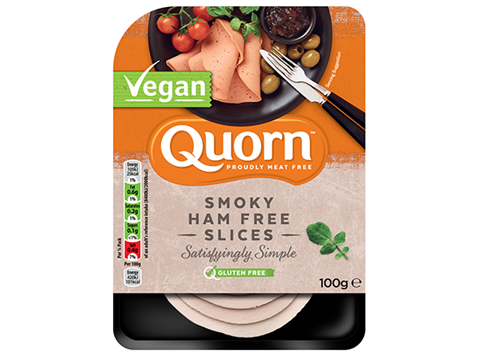 RSP £2/100g
Quorn has launched this ham-style cold cut to allow consumers to cut down on meat without missing out on their normal lunchtime meal habits. The slices, launching at the end of January, will tap the "growing modern food trend" of veganism and will be available in the chilled aisle of most major retailers.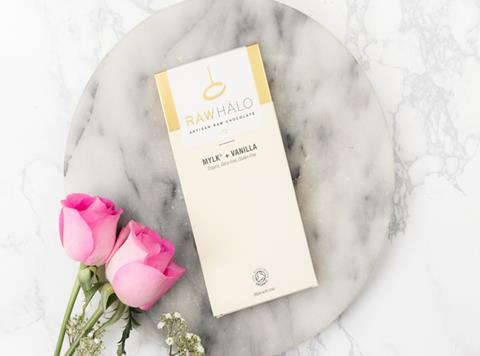 Mylk + Vanilla chocolate – Raw Halo
RSP: £3.99/70g
Vanilla is the latest flavour to join this 12-strong range of refined sugar free chocolate bars. By using coconut sugar and powder from exotic fruit lucuma, Raw Halo says the chocolate has half the sugar of comparable brands with "the same indulgent sweetness of traditional chocolate". Available from Whole Foods, Planet Organic and Booths.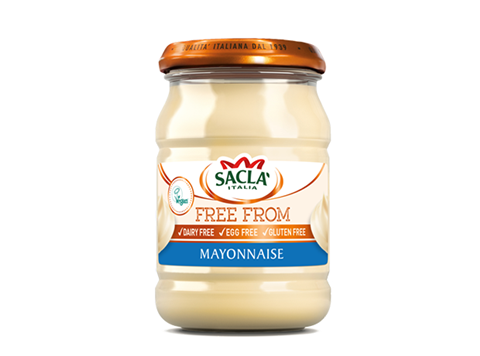 Free From Mayonnaise – Sacla
RSP: £2.29/180g
Pesto brand Sacla has launched a 100% vegan mayo. Available in Sainsbury's, Co-op and Ocado, the plant-based mayo is made in Italy to an "unbeatable thick, creamy and indulgent recipe" which, according to Sacla, makes it tastes like the market-leading mayo.