Veganuary is set to be bigger than ever in 2020. Celebs have been encouraging consumers to take part in the annual campaign and the supermarkets are all expected to get involved, with M&S and Sainsbury's among the retailers launching new plant-based ranges.
Brands are also gearing up with a glut of new launches. Here are 15 that have caught our eye.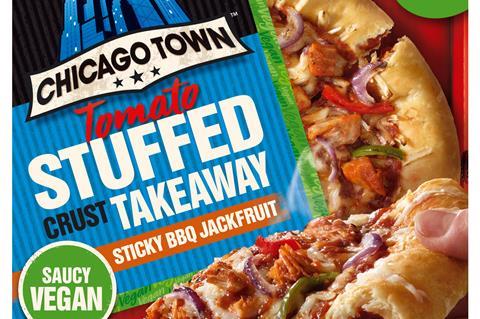 Chicago Town
Chicago Town will go vegan for the first time in January, when it launches its Sticky BBQ Jackfruit pizza (rsp: £3.50/490g). The product comprises a classic takeaway base topped with peppers, onions, jackfruit, barbecue sauce and dairy-free mozzarella, as well as a tomato stuffed crust. It'll be available in Tesco, Asda and Iceland.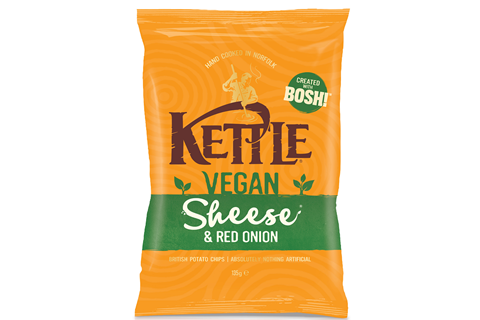 Kettle Chips
Meat-free foodies should be familiar with Henry Firth and Ian Theasby, the vegan chef duo behind Bosh. As well as a successful YouTube channel, website and multiple cookbooks under their belts, the pair has now collaborated with Kettle Chips to create this Sheese & Red Onion flavour (rsp: £1.99/135g). The crisps land in Budgens from early January and will roll out to Tesco and Morrisons at the end of the month.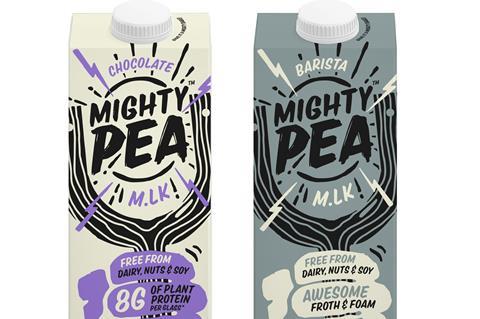 Mighty Pea
There's a new plant-based milk in town, and it's made from yellow split peas. After launching original and unsweetened variants in April, Mighty Pea followed up with three 330ml formats – Iced Latte, Banana & Oat and Chocolate – in November. Now it is making two more additions to its portfolio: Pea & Oat Barista, which lands in January, and Chocolate, which will follow in March. The entire range is free from dairy, nuts, soy and refined sugar.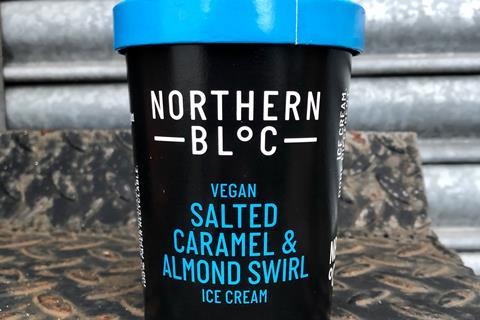 Northern Bloc
Northern Bloc's extensive vegan offering – which includes such flavours as Hazelnut & Rose, Strawberry & Yuzu and Chocolate & Orange Blossom – is about to get even bigger with the launch of Salted Caramel & Almond Swirl (rsp: £5/500ml). The flavour launched at selected Co-op stores in November and will roll out nationwide in time for Veganuary. The entire range will also get a packaging makeover in the new year, moving from black plastic tubs to recyclable cardboard (pictured above).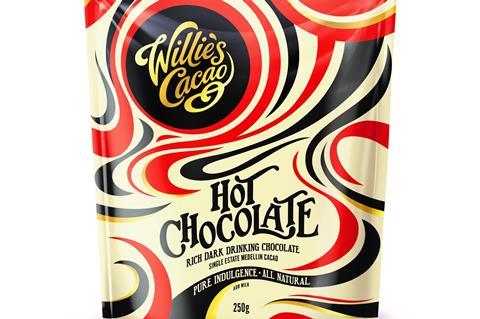 Willie's Cacao
Fifty-two per cent cacao and natural raw cane sugar are the only two ingredients in this Rich Dark Drinking Chocolate (rsp: £3.99/250g) from Willie's Cacao. The product hits shelves in Holland & Barrett in the new year.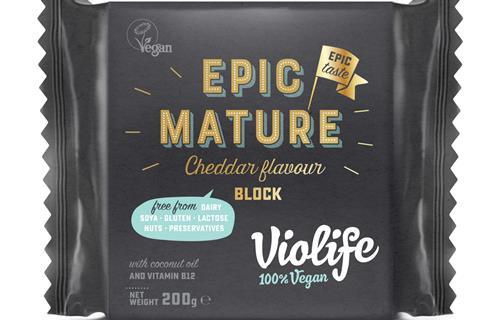 Violife
Vegan cheese maker Violife claims its Epic Mature Cheddar Block (rsp: £2.60/200g) is "the closest thing to real cheddar ever made". According to the brand, the product crumbles, grates and melts just like traditional cheddar. The cheese, which is free from soya, gluten and nuts, lands in Waitrose on 15 January.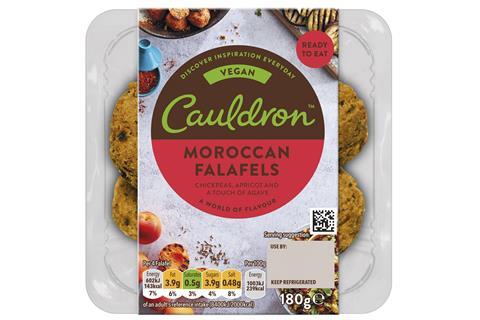 Cauldron
Meat-free giant Cauldron has updated the recipe of its ready-to-eat Moroccan Falafels (rsp: £2.25/180g). Instead of honey, the product is now flavoured with agave, making it suitable for vegans. The reformulated falafels will roll out from 1 January at Asda, Morrisons, Sainsbury's, Waitrose and Ocado.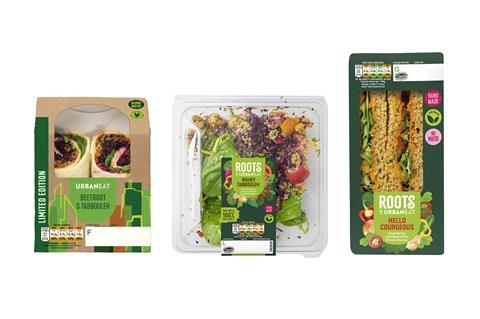 Urban Eat
Food-to-go brand Urban Eat is widening its offer with three new plant-based options for the new year. Coming to convenience stores from 6 January, the new products include a limited edition Beetroot & Tabbouleh wrap (rsp: £2.89-£3.29). A Hello Courgeous sandwich (rsp: £3.29-£3.49) and Wahey Tabbouleh salad (rsp: £3.79-£4.50) will also join the brand's Roots vegan range.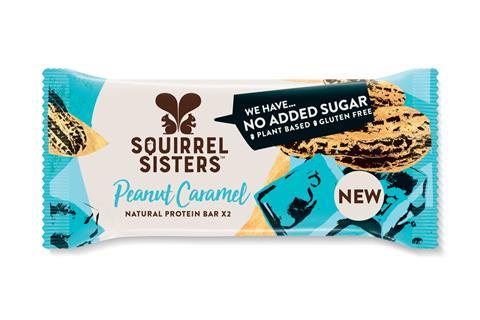 Squirrel Sisters
Plant-based snack brand Squirrel Sisters claims its new launch – a Peanut Caramel protein bar enriched with dates – is its "most indulgent flavour yet". The bars (rsp: £1.20/2x20g) are gluten-free and contain no added sugar, meaning consumers can treat themselves without the guilt in January, when the product goes on sale in Waitrose, Ocado and Whole Foods.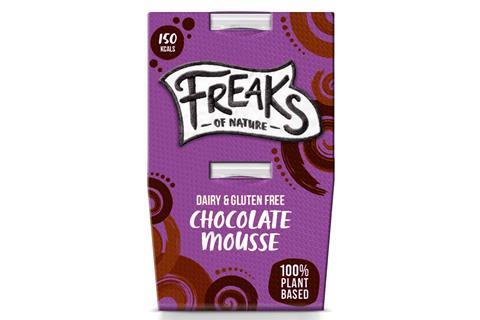 Freaks of Nature
From 8 January, shoppers can tuck into "the only plant-based Belgium chocolate mousse currently available in the UK", courtesy of Freaks of Nature. The brand's "delicate, creamy" new dessert (rsp: £1.80/2x70g) will be initially available in 350 Co-op stores.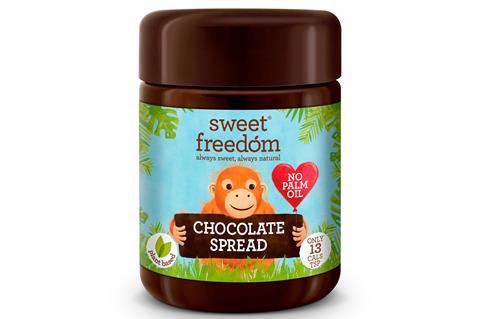 Sweet Freedom
A baby orangutan was the star of Iceland's controversial Christmas campaign last year as it ramped up its fight against palm oil. This January, Sweet Freedom will continue that message when it introduces its vegan chocolate spread to the retailer. The spread (rsp: £2/220g) contains only plant-based ingredients, no refined sugar and of course, no palm oil. What's more, 10% of the profit from the sale of every Ollie Orangutan jar will go to The Orangutan Project.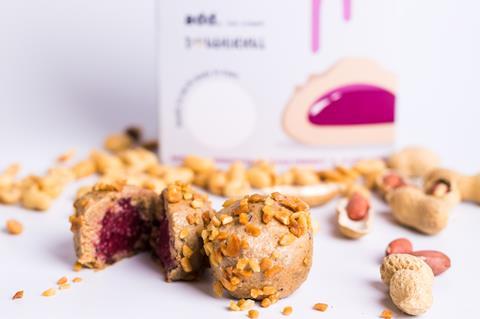 Doughlicious
Cookie dough maker Doughlicious is moving into ice cream with Dough Chi – its take on Japanese mochi. The vegan and gluten-free treats (rsp: £4.99/180g) have a cookie dough coating and ice cream centre and come in three flavours: Chocolate Dream, Peanut Butter Berry and Chocolate Chip. They launch on 20 January.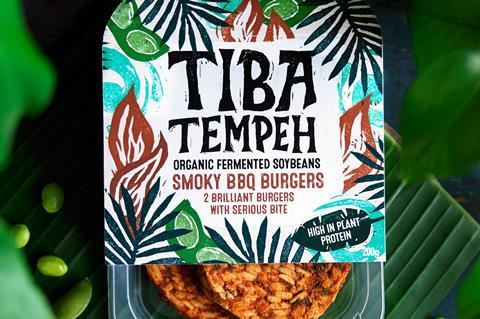 Tiba Tempeh
"Tasty, healthy, easy and sustainable". That's how Tiba Tempeh describes its versatile range of meat alternatives, which comes to Whole Foods, Planet Organic and Selfridges in January. Made from organic fermented soya beans, the range includes Tempeh Marinated Pieces, BBQ Tempeh Burgers and a Traditional Tempeh Block (rsp: £3.25-£3.50).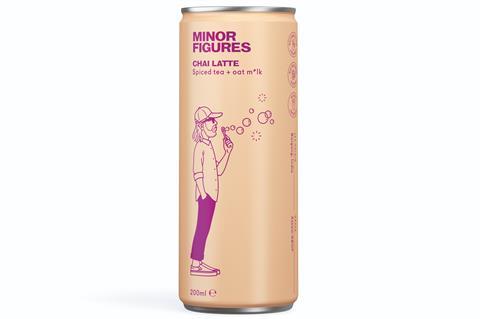 Minor Figures
Cold brew coffee specialist Minor Figures is moving into tea for the first time with this Chai Latte (rsp: £1.95/ 200ml). Rolling out from early January, the vegan drink combines nitro-infused spiced black tea with oat milk for a "silky" finish.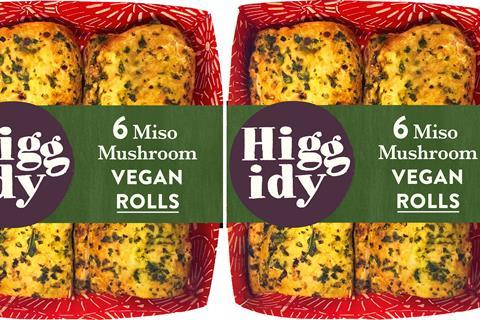 Higgidy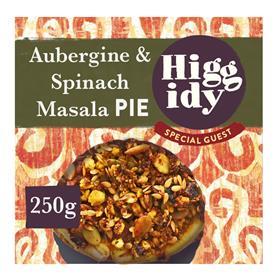 For retailers and brands alike, the vegan sausage roll was a runaway success in 2019. Now to coincide with Veganuary, Higgidy is launching its very own version. The brand's Miso Mushroom Vegan Rolls – filled with chestnut and porcini mushrooms, wrapped in vegan puff pastry and topped with a crispy kale seaweed crumb – land in Waitrose from 30 December, followed by Sainsbury's and Ocado in January (rsp: £2.60/six-pack).
A limited-edition Aubergine & Spinach Masala Pie (rsp: £3.90/250g) will also come to Waitrose from 30 December and Sainsbury's from 1 January.