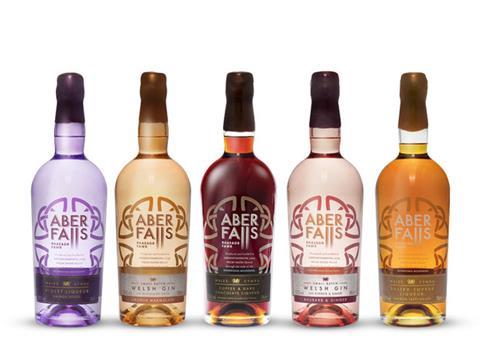 Welsh whisky distillery Aber Falls has unveiled a range of premium flavoured gins and liqueurs.

The five-strong lineup includes Orange Marmalade and Rhubarb & Ginger gins (both 41.3% abv), alongside Salted Toffee, Violet and Coffee & Dark Chocolate liqueurs, whose alcohol content varies from 20.3% to 20.8% abv (rsp: £20-£24/70cl).

They are all made with "Welsh-inspired ingredients and botanicals" and will be available next week via the brand's website, with an eye to securing listings with bricks and mortar retailers.

The launch "captured the spirit of Wales" said Aber Falls MD James Wright. It would "create significant standout on the shelf, attracting new consumers to the category" he added.

It is the debut launch from the craft distillery, which bills itself as the first distiller of its kind to operate in North Wales in 100 years. Its first single malt whisky will be ready for bottling from 2020.

The brand said it hoped "to be a keystone in promoting the country at a national and international level by putting it firmly on the whisky and spirits map". It has plans to open an on-site visitor centre in 2018 to offer tastings, tours and training courses, which would "add an extra dimension for tourists looking for attractions in the region".