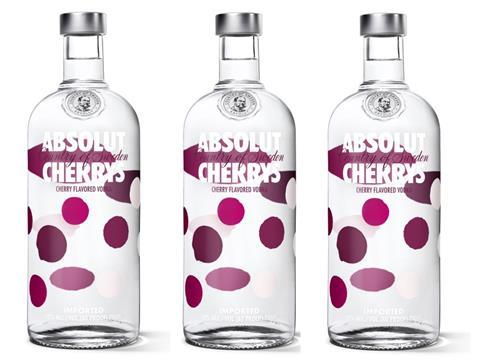 Absolut has added a new Cherrys flavour to its line-up.
The 70cl bottles, which have rsp. £18.85, will go on sale from this week.
The launch will be supported by POS material, including a bottle neck collar with recipes and information about the flavour.
"Cherry is such a popular flavour that's ideal for mixing and shows how we are continuing to innovate within the flavoured vodka segment," said Adam Boita, marketing controller for brand owner Pernod Ricard. "We are confident that the addition of Absolut Cherrys will contribute to overall category growth for flavoured vodka and drive incremental sales for retailers."
The brand is also unveiling a redesigned bottle for Absolut Vanilia, featuring a cross in white paint across the front of the bottle.