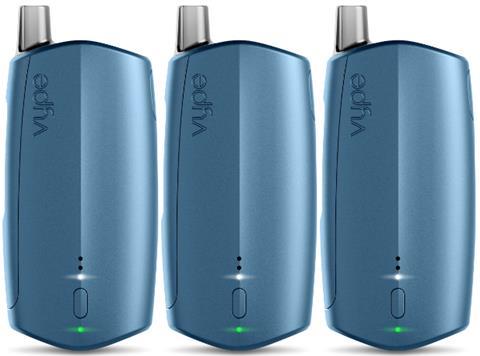 British American Tobacco's e-cigarette brand Vype has unveiled the iSwitch open system – its first vaping device to feature "revolutionary" heating technology called Puretech.
Instead of a coil & wick heating system common to open systems, Puretech incorporates an "ultra-thin" stainless steel blade that heats the e-liquid to create vapour.
In spite of being "around the thickness of a human hair", the blade had a surface area "10 times larger than a traditional coil & wick" said BAT. It was "a much more precise and measured way to heat the e-liquid, increasing consumer taste satisfaction by ensuring a smoother, richer and more consistent vape".
Puretech was a world-first innovation, claimed BAT's new categories group R&D director, Marina Trani. It was a "radical new technology that will change the game for ever, creating a step-change for the vapour category and for the Vype family".
Puretech is featured in Vype's new iSwitch device, launched this week, and its higher-spec variant, iSwitch Maxx, to provide "a more satisfying, smoother and richer vape with around 99% less toxicants than cigarettes".
The Bluetooth-enabled Maxx was BAT's "most interactive and connected vapour device" the tobacco giant said. It can be controlled through the MyVype app, allowing users to tailor their device's power setting, remotely lock the device, monitor 'puff count', battery level and device performance.
Vype had always been "at the forefront of innovation in the vaping category, introducing innovative devices like ePen 3 and pioneering new technologies in e-liquids" Trani added.
It comes as Brits aged 45 to 54 are taking up vaping faster than any other age group. The proportion of e-cig users in early middle age increased by more than half between 2016 to 2018, according to Mintel research.
The vaping category has enjoyed a surge in grocery in the past year. It is up 12% in value sales to £184m due in part to the growing popularity of easy-to-use 'pod mod' devices such as Vype's ePen3 [Nielsen 52 w/e 8 September 2018].