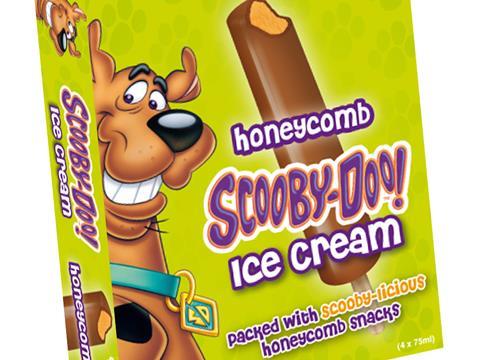 Beechdean Ice Cream is expanding its licensed product line-up with a range of multipacks.

The launch comes a year after Beechdean launched single impulse products including Jelly Belly ice lollies and Scooby-Doo ice creams on the back of licensing deals with Jelly Belly Candy Company and Warner Bros. Rolling out to Ocado from this week, the new multipacks are Scooby-Doo Honeycomb & Chocolate Coated Crunchies (rsp: £2.99/4x75ml), Jelly Belly Orange Ice Lollies (rsp: £1.99/4x65ml), and SpongeBob SquarePants Vanilla Ice Cream tubs (rsp: £1.99/4x110ml).

The multipacks are described as the first of a "significant launch calendar" for 2015.