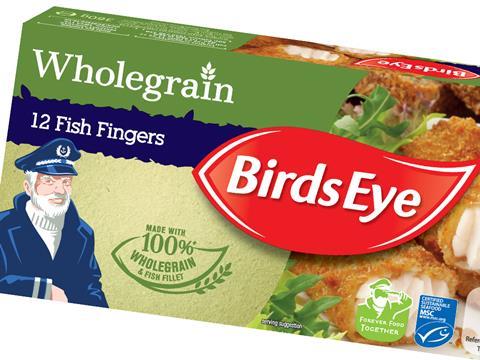 Birds Eye is looking to build on the popularity of wholegrain foods with a fish finger coated in wholegrain breadcrumbs, which it claims is a first for the frozen food sector.

The NPD, which is being supported by a £2.5m digital, PR and TV push, is pitched as having a sweeter taste and is intended to provide more choice for parents.

According to Birds Eye, 88% of children who tried the new product in a taste test declared it a hit.

Available in packs of 12, the Wholegrain Fish Fingers (rsp: £2.49) are due to roll out to Sainsbury's, Asda, Tesco, Morrisons, Waitrose and Iceland on 2 March.

A 'Try Me Free' message will appear across one million packs from the first week of May.