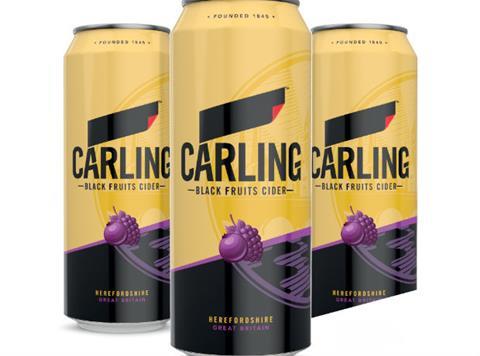 Molson Coors has extended its Carling Cider canned range with a Black Fruits flavour.
Rolling out to Tesco this week, the variant is a blend of blueberries, blackberries and blackcurrants and joins the original Apple option. It is available in 4x440ml and 10x440ml packs, which will roll out to Asda and Morrisons in May.
The launch came as canned fruit cider comprised 15% of total cider sales, up from 9% from two years ago, said Carling. This represented the brand's continued investment in the cider category, added Jim Shearer, Carling brand director.
"Recent data shows the popularity of the fruit cider can market, which has grown exponentially in recent years," he said. "We're excited to be able to tap into this market with a product that we are confident drinkers are going to love."