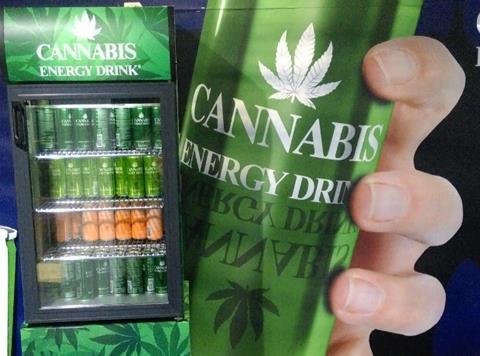 There are food riots that aren't as frenzied as days at the Parc des Expositions de Villepinte, Paris, when Sial's in town. This week, the biennial innovations expo saw more than 7,000 exhibitors from over 100 countries displaying around 400,000 products to approximately 160,000 food and drink pros.
Picture everyone in North Dorset each showing 57 grocery items to the entire population of Canterbury over the course of Easter weekend – in an excessively warm venue that covers 161 football pitches.
I don't have to imagine, because I was there, and I saw wonderful things. Here is but a handful of highlights from Sial Paris 2016.
Bites of intrigue. There were plenty of intriguing snacks on display. Take, for instance, Poland's Sack of Snacks, a range that included sharing bags of mixed seeds in sweet and spicy variants. It was a healthier option just like the savoury chips made from risotto rice and avocado by Atlantic Foods from the US. And Paris' own Jimini's offered a natural source of trendy protein with imaginatively branded insect-based bars. Can you guess what Acorn Cookies from Greece were made with? The same question applies to The Netherlands' Veal Chips. Answers: acorn flour and, yep, 100% dried veal.
Bonkers booze. Where to start here? The stringed teabag-style infusions for gin, courtesy of Te Tonic, that's where. "Gin is not a fashion in Spain," said the Spanish brand's lively rep. "It is a fever!" The guys from Holland's 24 Ice weren't as excitable, but their cocktail-flavoured ice pop lineup in five flavours was very cute. At 5% abv, it gave a mild kick, unlike the violent hoof offered by Lavish. The Dutch Caribbean brand's selection of vodka energy drinks ran from a worrying 11% to a dizzying 21%. Meanwhile, Chile's Winebeer asked "Why have beer or wine when you can have both?", while Go Tube from Brazil was showing off its boozy drinks in 200ml tubes shamelessly aimed at club culture.
Impressive packages. Best of the best packaging was from The Family Beez, a premium Greek honey brand that slipped its products in simple, brightly coloured cardboard sleeves and then popped them into latched wooden boxes with no branding. The Greek urn-esque jars of olive oil from Ladolea were almost as gorgeous, while the 24 atomisers filled with flavoured spirits by Garden Party looked like M&S air sprays but were meant as a coating for a cocktail glass or, believe it or not, a salad. Also posing as something it wasn't was Perlage, a Polish sparkling water in cans best suited for craft beer.
The UK, baby! Ice cream for toddlers and cereal flour for babies were among the top innovations for nippers. They were cool – and what was even cooler was the predictions by European brands that 2017 would see British ideas informing the rest of the Continent. The UK pioneered organic babyfood, they said, and soft packaging is the de rigueur format thanks to the pouches introduced by Ella's Kitchen.
Drugs. Well, one drug: cannabis. It was the name and flavour of an energy drink called, er, Cannabis Energy Drink. In spite of the moniker (and enthusiastic attention from Sial's millennial delegates), the liquid – another Dutch Caribbean beverage – was 100% legal, featuring only the male plant and therefore no mind-altering THC. However, the bright green can was 100% illegal in France, where no products can be marketed bearing the word "cannabis" or an image of the plant's leaf. Nevertheless, samples were doled out over four days without interference from the Paris Police Prefecture.
See a picture gallery of some of our top Sial picks
With thanks to Chris Blythe of The Brand Nursery for his contribution to this article