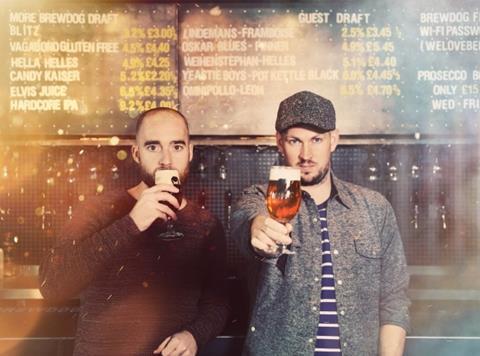 BrewDog's first single malt whisky will be called Young Blood and will be released before the end of the year, The Grocer has learned.
No details as to the exact style, strength or distribution of the whisky are yet available, but BrewDog CEO James Watt confirmed this week Young Blood would be the next phase of its push into the whisky sector.
BrewDog has spent past years maturing its own whisky stocks to the point where it can begin to release single malts. Watt told The Grocer last year BrewDog planned to have "a couple" of malts on the market by the end of 2019.
They would be "reasonably young", he said, but would utilise BrewDog's high-tech temperature and humidity-controlled warehouse to accelerate their ageing.
Since its inception, BrewDog Distilling has only released ­collaborative whiskies. It rolled out a trio made with partner distilleries Compass Box, Duncan Taylor and Zuidam Distillers in April this year, and a single grain whisky called Uncle Duke's, which was contract distilled.
Transistor, the blend it created with Compass Box, has already been listed in Waitrose.
Spirits is currently a massive area of focus for the brand: it hired former Diageo Futures MD David Gates to lead its distilling business last year, and has already launched a number of craft gins and vodkas.
It also has a 'botanical rum' - its first rum - called Five Hundred Cuts, in development: Watt tweeted an image of a prototype bottle for the NPD last month.